Want FREE Access to 12 Monkeys? Enter an e-mail address, create a password, start watching!
12 Monkeys nude-scenes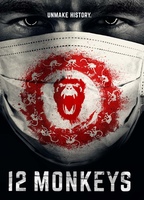 Nudity Rating: Brief Nudity
Genres: adventure, drama, mystery, sci-fi, thriller
Country: USA
Network: Syfy
Runtime: 60 Minutes
Premier Date: 01/16/2015
Based on the 1995 film of the same name, the Syfy channel series 12 Monkeys follows time traveler James Cole (Aaron Stanford) as he travels from the year 2043 to the present day in hopes of stopping the release of a deadly virus, a virus that spurred on the death of over 93% of the world's population. Who is responsible for unleashing such a devastating plague upon mankind? Well, no other than the mysterious organization... See full review
View All
Other titles similar to "12 Monkeys"