Want FREE Access to American Honey? Enter an e-mail address, create a password, start watching!
American Honey nude-scenes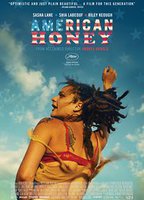 Nudity Rating: Great Nudity
Genre: drama
Countries: UK, USA
Home Release: 12/27/2016
Director: Andrea Arnold
MPAA Rating: R
Runtime: 163 Minutes
American Honey brings us a glorious amount of dick shots thanks to the brilliance of director Andrea Arnold. Shia LaBeouf himself stars in this eclectic film about a traveling band of misfit Millennials alongside the likes of Riley Keough (Elvis Presley's granddaughter) and a gaggle of newcomers. Our protagonist is 18-year-old Star, a girl from a rough home who joins Shia and Riley's band of traveling magazine... See full review
View All
Other titles similar to "American Honey"