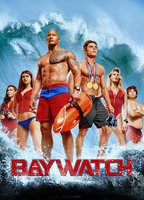 Director:

Seth Gordon

MPAA Rating:

R

Runtime:

116 Minutes

Theatrical Release:

05/25/2017

Country:

USA
(0:15) Photos of Zac Efron in a little USA swimming speedo.
(0:23) Zac Efron buff and shirtless doing obstacle course. 
(0:44) Jon Bass showing his buns standing naked in front of Kelly Rohrbach.
(1:04) A corpse penis that is supposed to belong to Oscar Nunez as Zac Efron inspects it.
(1:48) The crew running in slow motion. Dwayne Johnson and Zac Efron shirtless.
 
Join Mr. Man for the full Review >>
Titles similar to Baywatch