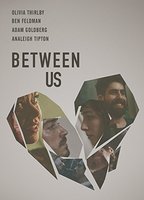 Director:

Rafael Palacio Illingworth

Runtime:

93 Minutes

Theatrical Release:

04/18/2016

Home Release:

01/06/2017

Country:

USA

1 Blog Post for this Title >>
Between Us (2016) is about a couple confronted by their fears of settling down. They worry this means their carefree youth is coming to an end which leads to both of them being tempted by the idea of moving on from one another until they remember why they fell in love in the first place. 
Just Between Us? Bearded babe Adam Goldberg is stunning in this movie when he flashes his golden ass as he gets out of bed! The buns on this dude are to-die-for in more than one scene. As is his shirtless....
Join Mr. Man for the full Review >>
Titles similar to Between Us