Want FREE Access to Between Us? Enter an e-mail address, create a password, start watching!
Between Us nude-scenes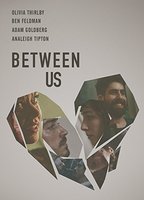 Nudity Rating: Brief Nudity
Genres: comedy, drama, romance
Country: USA
Theatrical Release: 04/18/2016
Home Release: 01/06/2017
Director: Rafael Palacio Illingworth
Runtime: 93 Minutes
Between Us (2016) is about a couple confronted by their fears of settling down. They worry this means their carefree youth is coming to an end which leads to both of them being tempted by the idea of moving on from one another until they remember why they fell in love in the first place. 
Just Between Us? Bearded babe Adam Goldberg is stunning in this movie when he flashes his golden ass as he gets out of bed! The buns on... See full review
View All
Other titles similar to "Between Us"