Want FREE Access to Black Sails? Enter an e-mail address, create a password, start watching!
Black Sails nude-scenes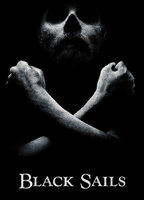 Nudity Rating: Great Nudity
Genres: action, adventure, drama
Countries: South Africa, USA
Home Release: 01/06/2015
Network: Starz
Runtime: 60 Minutes
Premier Date: 01/25/2014
Set in 1715, twenty years before the events in Robert Louis Stevenson's "Treasure Island," the Starz drama Black Sails follows Captain Flint (Toby Stephens) as his crew of pirates, which includes John Silver (Luke Arnold), fight for the survival of New Providence Island, a location known for its abundance of thieves, prostitutes, fortune seekers, and criminals. The pirate series seems like... See full review
Nude

shirtless, sexy, balls, penis

Nude

shirtless, butt, straight, balls, penis, sexy

Nude

butt, shirtless, straight

Nude

shirtless, penis, balls, sexy, straight, butt

Sexy

shirtless, sexy, straight
View All
Other titles similar to "Black Sails"