Want FREE Access to Brotherhood? Enter an e-mail address, create a password, start watching!
Brotherhood nude-scenes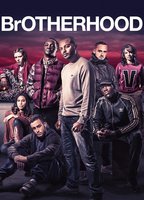 Nudity Rating: Great Nudity
Genres: crime, drama
Country: England, UK
Theatrical Release: 08/29/2016
Home Release: 01/03/2017
Director: Noel Clarke
MPAA Rating: NR
Runtime: 105 Minutes
Noel Clarke follows up 2006's Kidulthood and 2008's Adulthood with his latest flick, 2016's Brotherhood. Clarke reprises his role as, Sam. Even though he's well past his days of rebel rousing with his less-than-reputable group of friends on the streets of Ladbroke Grove, London, Sam still has some growing to do. Sam has just been released from jail for bludgeoning someone to death with a baseball bat.... See full review
View All
Other titles similar to "Brotherhood"