Want FREE Access to Chasing Cameron? Enter an e-mail address, create a password, start watching!
Chasing Cameron nude-scenes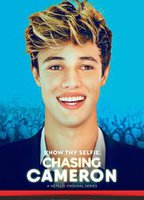 Nudity Rating: Brief Nudity
Genre: reality tv
Country: USA
Network: Netflix
Runtime: 31 Minutes
Premier Date: 12/27/2016
Cameron Dallas is a social media megastar with millions of followers on YouTube, Twitter, and Instagram. After you check out his adorable face, hot bod, and even his tight tush, you'll understand why he has so many followers! Dallas first became known for his wild antics on Vine. The 5' 9" stud has grown into more than just a social celeb since then, and now is also a model for brands like Calvin Klien and... See full review
View All
Other titles similar to "Chasing Cameron"