Want FREE Access to Crossing Over? Enter an e-mail address, create a password, start watching!
Crossing Over nude-scenes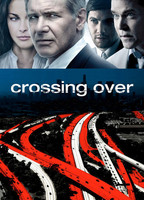 Nudity Rating: Brief Nudity
Genre: drama
Country: USA
Theatrical Release: 02/27/2009
Home Release: 06/09/2009
Director: Wayne Kramer
MPAA Rating: R
Runtime: 113 Minutes
Crossing Over (2009) is a story about the realities and complications of the immigrant experience in Los Angeles with an ensemble cast that includes Harrison Ford and Ray Liotta. Ford is an immigration officer with a heart of gold, and Liotta is a green-card approval officer with a heart as black as the LA night.  There may be ten million stories in the naked city, but only one story is naked in this movie.  The... See full review
Nude

shirtless, straight, butt

Nude

butt, shirtless, straight, balls, penis
View All
Other titles similar to "Crossing Over"