Want FREE Access to Dirty Grandpa? Enter an e-mail address, create a password, start watching!

advertisement

Dirty Grandpa nude-scenes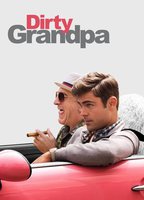 Nudity Rating: Great Nudity
Genre: comedy
Country: USA
Theatrical Release: 01/22/2016
Home Release: 05/17/2016
Director: Dan Mazer
MPAA Rating: R
Runtime: 102 Minutes
Until now the name Zac Efron has been synonymous with sexy, ripped, gorgeous, charming, and shirtless, but after the release of comedy Dirty Grandpa (2016) we can officially add 'buck naked' and 'probably hung' to the list! After years of hiding lil' Zac, except for some bulge shots that got us through the dark days, Efron finally reveals his penis and side ball when the luckiest stuffed animal in... See full review
View All
Other titles similar to "Dirty Grandpa"