Want FREE Access to Drop Dead Diva? Enter an e-mail address, create a password, start watching!
Drop Dead Diva men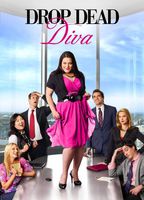 Nudity Rating: No Nudity
Genres: comedy, drama
Country: USA
Network: Lifetime
Runtime: 60 Minutes
Premier Date: 07/12/2009
End Date: 06/22/2014
You can't judge a person until you have walked in their shoes. That is the basic theme behind the comedy series Drop Dead Diva. Deb was a beautiful, but painfully shallow and vapid model who died suddenly then finds herself reincarnated as her worst nightmare, Jane (Brooke Elliot) a slightly overweight lawyer with more brains than beauty. Suddenly she finds herself having to adjust to a new life where good looks... See full review
View All
Other titles similar to "Drop Dead Diva"