Want FREE Access to Graves? Enter an e-mail address, create a password, start watching!

advertisement

Graves nude-scenes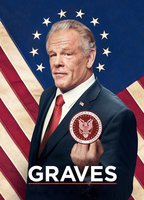 Nudity Rating: Brief Nudity
Genre: comedy
Country: USA
Network: Epix
Runtime: 25 Minutes
Premier Date: 10/16/2016
Following in the footsteps of presidential comedies such as Veep, Graves satirizes the government in ways that are both thought provoking and side splittingly funny. Graves was created by Joshua Michael Stern for Epix. Richard Graves (Nick Nolte) is a surly ex president who decides to dedicate his time righting the wrongs that he created when he was the man in charge. Even though it's been... See full review
View All
Other titles similar to "Graves"