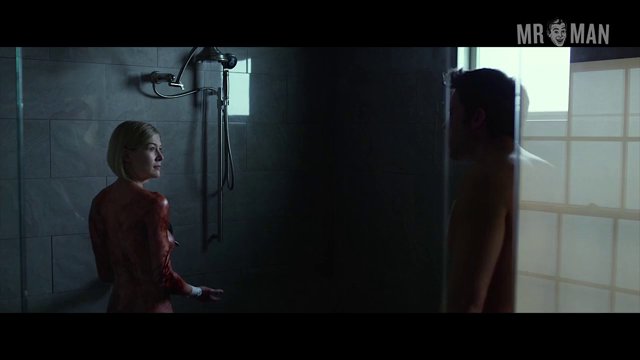 Description
Check out some some of the big swinging dicks of Hollywood!
Have you ever wondered what your favorite actor is packing under his clothes? If you're like us, we're sure you're more than curious who's got the biggest dick in Hollywood. Well, we might not ever know who's the largest, but we do know there are a lot of actors that are packing some real heat. Check out this playlist of some of Hollywood's hung.
Thaddeus Rahming shows his large and in charge during a hot tub run in with Owen Wilson in the hilarious comedy Hall Pass. Rich Brown's schlong is CGI'ed for smallness, so let's give the dude a fair shake. Colin Farrell shows of his soapy rod in Triage. Ewan McGregor flaunts his flaccid fellow in The Pillow Book. Arnold Schwarzenegger's rink briefly emerges through the smoke in The Terminator. Robert DeNiro and Gérard Depardieu compete for cock attention in 1900. It's a real blow job and a really big erection from Vincent Gallo in The Brown Bunny. Thomas Jane shows his impressive package on the bawdy boob tube series Hung. We're taken by the largeness of Liam Neeson in Under Suspicion. Jason Segel shocks and surprises with his willy in Forgetting Sarah Marshall. The emotional drama Shame proves that Michael Fassbender is king of the Hollywood cocks. Ralph Fiennes exposes his johnson in The Baby of Mâcon. Martin Hedman shows he's got a lot working for him in the Swedish flick Kärlekens språk 2000. Fernando Lopez flaunts his fellow (and his self-sucking talent) in The Inbetweeners Movie. Harold Perrineau Jr., Lord Jamar, Seth Gilliam, Evan Seinfeld and R.E. Rodgers each step up and show off on the prison drama Oz. Peter Kazungu flaps his peter in the crazy film Paradise: Love. Sergi López comes erect in Map of the Sounds of Tokyo. Anthony 'Treach' Criss treats us to some dinner dink in Love and a Bullet. Jake Steel steals the scene with his massive schlong.
Did all these guys add up for you? Who has got the biggest dick out of all those scenes? Mr. Man would like to measure each and every one of them…with his mouth!