Want FREE Access to Jerry Maguire? Enter an e-mail address, create a password, start watching!
Jerry Maguire nude-scenes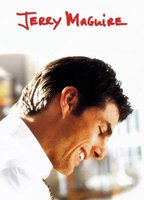 Nudity Rating: Great Nudity
Genres: comedy, drama, romance, sport
Country: USA
Theatrical Release: 12/13/1996
Home Release: 06/26/1997
Director: Cameron Crowe
MPAA Rating: R
Runtime: 139 Minutes
The world of professional athletes and pro sports agents is a milieu of big money and vast celebrity, so naturally the business can attract some scoundrels who are more interested in squashing the competition than providing a service, and sports agent Jerry Maguire (Tom Cruise) has had enough. Although feisty single mom Renée Zellweger snags her man by picture's end, Jerry Maguire's true romance is of a... See full review
Nude

sexy, shirtless, straight, bulge, underwear, butt

Nude

shirtless, butt, penis, sexy, bulge

Nude

sexy, shirtless, butt
View All
Other titles similar to "Jerry Maguire"