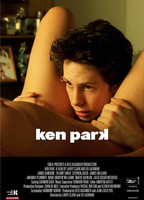 Genres:

Drama

Directors:

Edward Lachman, Larry Clark

MPAA Rating:

R

Runtime:

97 Minutes

Theatrical Release:

08/31/2002

Home Release:

11/10/2003

Countries:

France, Netherlands, USA

2 Blog Posts for this Title >>
As a film director, acclaimed photographer Larry Clark likes to brighten the silver screen with the same explicit views of taboo sex, violence, and negative diversions among disaffected youth that motivated and beguiled the screwy doper kids of his most famous still pictures. Clark's earlier cinematic travelogues into teenage angst and carnal excesses, Kids (1995) and Bully (2001), exhibited a naturalistic style of filming and acting that lent them a documentary feel and real-life edge. His...
Join Mr. Man for the full Review >>