Want FREE Access to One Deep Breath? Enter an e-mail address, create a password, start watching!
One Deep Breath nude-scenes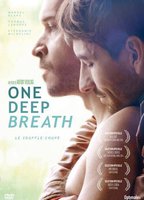 Nudity Rating: Great Nudity
Genres: drama, thriller
Country: France
Theatrical Release: 09/21/2014
Director: Antony Hickling
Runtime: 63 Minutes
One Deep Breath (2014) follows Mael (Manuel Blanc) who is doing his best to cope with his partner Adam's suicide and their troubled relationship together. One of Adam's lovers, Patricia (Stephanie Michelini), finds herself in danger as she tries to help Mael through his grief. 
We're holding our breath looking at these two gay hunks Manuel and Thomas Laroppe as they hump in bed and go kinkier with some... See full review
View All
Other titles similar to "One Deep Breath"