Want FREE Access to Powder? Enter an e-mail address, create a password, start watching!
Powder nude-scenes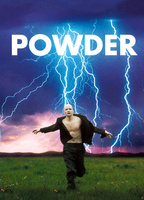 Nudity Rating: Brief Nudity
Genres: drama, fantasy, mystery, sci-fi, thriller
Country: USA
Theatrical Release: 10/27/1995
Home Release: 08/10/1999
Director: Victor Salva
MPAA Rating: PG-13
Runtime: 111 Minutes
When a sheriff investigates the death of an elderly woman living out in the country he makes an unusual discovery.  Her teenage grandson (Sean Patrick Flannery) has been living in her basement. In Powder (1995), he isn't getting high and playing video games, no he's been kept down there because of his unusual appearance and "special powers".  He's placed in a State Home where he has... See full review
View All
Other titles similar to "Powder"