Want FREE Access to Teenage Kicks? Enter an e-mail address, create a password, start watching!
Teenage Kicks nude-scenes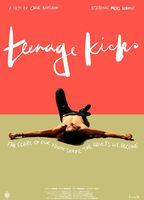 Nudity Rating: Great Nudity
Genre: drama
Country: Australia
Theatrical Release: 10/15/2016
Director: Craig Boreham
Runtime: 98 Minutes
If you're looking for steamy gay action from some hottie Aussies, you're in the right place! Teenage Kicks is a 2016 indie drama that tells the harrowed coming-of-age-story of our protagonist, Miklós (Miles Szanto). A teenager growing up with less than doting parents, Miklós' world is thrown into disarray when his brother dies in a tragic car accident. This is at the same time... See full review
Nude

sexy, shirtless, butt

Nude

butt, sexy, shirtless, gay, underwear, balls, penis, straight

Nude

sexy, shirtless, gay, butt
View All
Other titles similar to "Teenage Kicks"