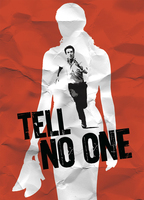 Director:

Guillaume Canet

MPAA Rating:

NR

Runtime:

126 Minutes

AKA:

Ne le dis à personne

Theatrical Release:

06/15/2007

Country:

France

1 Blog Post for this Title >>
The French thriller Tell No One (2006) boasts a tagline that really says it all: "Eight years ago, Alex's wife was MURDERED. Today . . . she e-mailed him." Alex, a kind-hearted pediatrician, is portrayed by François Cluzet. Margot, his tech-savvy-from-beyond-the-grave missus, is embodied by Marie-Josée Croze. Can it be that she's actually back from the dead? This nail-biting, intricately plotted thriller is adapted from a best-selling suspense novel that sold six million copies and was...
Join Mr. Man for the full Review >>
Top Scenes
Celebs
Titles similar to Tell No One