Want FREE Access to Tell No One? Enter an e-mail address, create a password, start watching!
Tell No One nude-scenes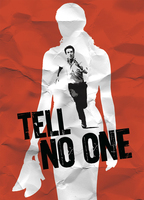 Nudity Rating: Brief Nudity
Genres: drama, thriller, crime, mystery
AKA: Ne le dis à personne
Country: France
Theatrical Release: 06/15/2007
Director: Guillaume Canet
MPAA Rating: NR
Runtime: 126 Minutes
The French thriller Tell No One (2006) boasts a tagline that really says it all: "Eight years ago, Alex's wife was MURDERED. Today . . . she e-mailed him." Alex, a kind-hearted pediatrician, is portrayed by François Cluzet. Margot, his tech-savvy-from-beyond-the-grave missus, is embodied by Marie-Josée Croze. Can it be that she's actually back from the dead? This nail-biting, intricately... See full review
Nude

penis, shirtless, butt, balls, underwear
View All
Other titles similar to "Tell No One"