Want FREE Access to The Band? Enter an e-mail address, create a password, start watching!
The Band nude-scenes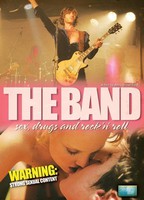 Nudity Rating: Great Nudity
Genres: comedy, music, romance
Country: Australia
Home Release: 11/17/2009
Director: Anna Brownfield
Runtime: 90 Minutes
The Band is a raunchy 2009 Australian sex comedy, emphasis on the (unsimulated) sex! Rocker Jimmy Taranto (Jimstar) is fed up with his girlfriend, Candy (Amy Cater), and his band, and drops them both around the same time in order to start a solo career. Candy takes things into her own hands and steps in to save the band. With her guidance, the band flourishes and even exceeds the success of Jimmy's... See full review
Nude

balls, erect, penis, butt, straight, shirtless

Nude

penis, underwear, erect, balls, straight

Nude

erect, penis, balls, shirtless, butt, straight, butthole
View All
Other titles similar to "The Band"