Want FREE Access to The Girl on the Train? Enter an e-mail address, create a password, start watching!
The Girl on the Train nude-scenes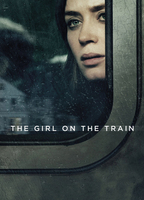 Nudity Rating: Brief Nudity
Genre: thriller
Country: USA
Theatrical Release: 10/07/2016
Home Release: 01/03/2017
Director: Tate Taylor
MPAA Rating: R
Runtime: 112 Minutes
The Girl on the Train has, admittedly, been compared to Gillian Flynn's Gone Girl more than once, but it's a different story - we promise. Also based on a novel, this story follows our protagonist: one very alcoholic Rachel, played by Emily Blunt, takes the train to work every day and observes her neighbors Megan (Haley Bennett) and Scott (Luke Evans) while they do all kinds of salacious things. When Rachel... See full review
View All
Other titles similar to "The Girl on the Train"