Want FREE Access to The Model? Enter an e-mail address, create a password, start watching!

advertisement

The Model nude-scenes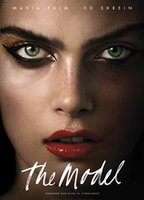 Nudity Rating: Great Nudity
Genre: drama
Country: Denmark
Theatrical Release: 02/11/2016
Director: Mads Matthiesen
Runtime: 105 Minutes
Drama The Model (2016) takes us into the Parisian fashion world - where the stakes are high, fame is everything, and apparently the dongs are thick! Real-life model Maria Palm plays Emma, a teenager who has a rude awakening when she pursues a career in modeling only to find that literally everything we know about the fashion industry is true. During the soapy romp she falls obsessively in love with photographer Shane, played... See full review
View All
Other titles similar to "The Model"