Want FREE Access to The Wolf of Wall Street? Enter an e-mail address, create a password, start watching!
The Wolf of Wall Street nude-scenes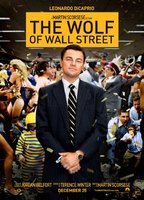 Nudity Rating: Brief Nudity
Genres: crime, drama
Country: USA
Theatrical Release: 12/25/2013
Home Release: 03/25/2014
Director: Martin Scorsese
MPAA Rating: R
Runtime: 180 Minutes
Based on the memoir of Jordan Belfort, a shady penny stock pusher that huffed and puffed and blew the doors off of Wall Street in the late 1980s and early 90s with his underhanded brokerage shenanigans, The Wolf of Wall Street (2013) follows Leonardo DiCaprio as the titular wolf as he indulgently defrauds public investors by artificially pumping up the price of stock from obscure companies. As Jordan simultaneously obtains the... See full review
Nude

sexy, shirtless, butt, straight, underwear

Nude

erect, penis, sexy, prosthetic
View All
Other titles similar to "The Wolf of Wall Street"