Want FREE Access to Under You? Enter an e-mail address, create a password, start watching!
Under You men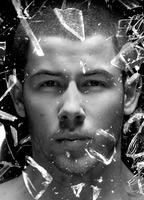 Nudity Rating: No Nudity
Genres: music video, short
Country: USA
Home Release: 06/13/2016
Runtime: 3 Minutes
Nick Jonas is all grown up and looking fine in the music video for his song Under You (2016), a wall to wall sexy show from the first frame with Nick in a tux looking out a window as he sings. As the video plays out Nick slowly takes off the tux and ends up in the shower with his girl. There she strips off what is left of his clothes and they get their freak on giving us an amazing look at Nick's cut, fine upper... See full review
Sexy

sexy, shirtless, straight
View All
Other titles similar to "Under You"