Top Ten Proudly Out Gay Actors
Thu, Jun 21, 2018 at 9:55am by Mr. Man
For Pride month, let's celebrate these hunks who are proud to be openly gay.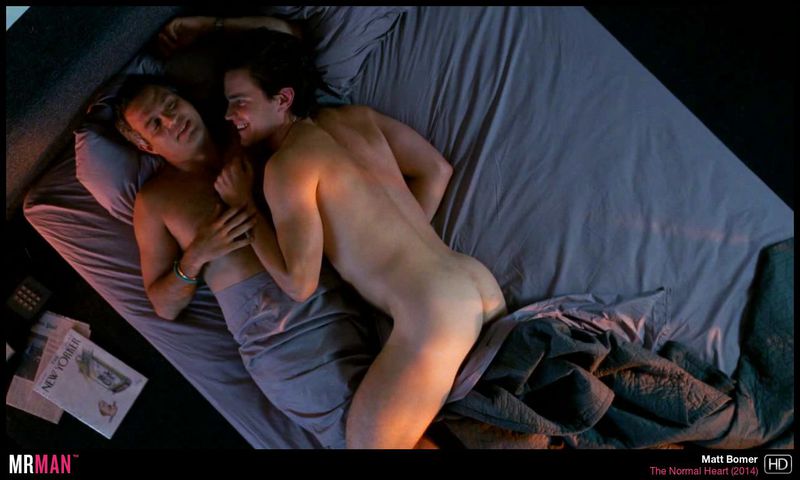 read more
---
Movie Nudity Report: Terminal, The Seagull, Breaking In & More 5.11.18
Fri, May 11, 2018 at 11:30am by Mr. Man
A lot of new movies in theaters this week that feature some very sexy hunks!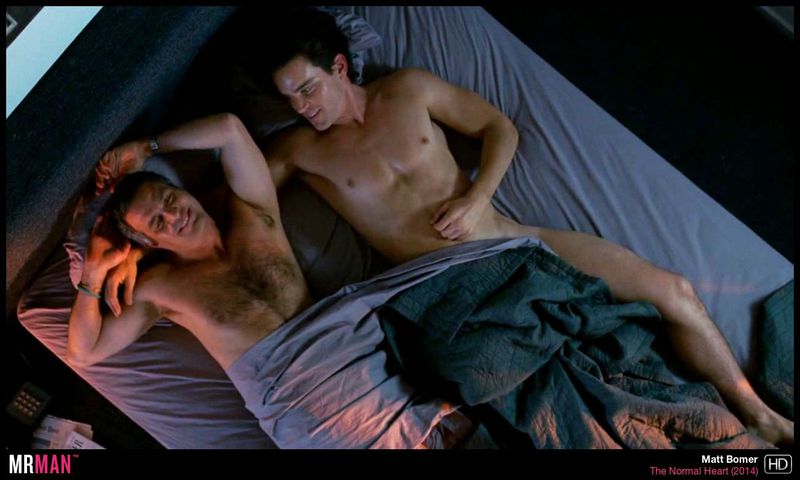 read more
---
Jamie Dornan Apparently Is Not Down for S&M, But We Don't Care
Mon, Jan 16, 2017 at 5:30pm by Annie Position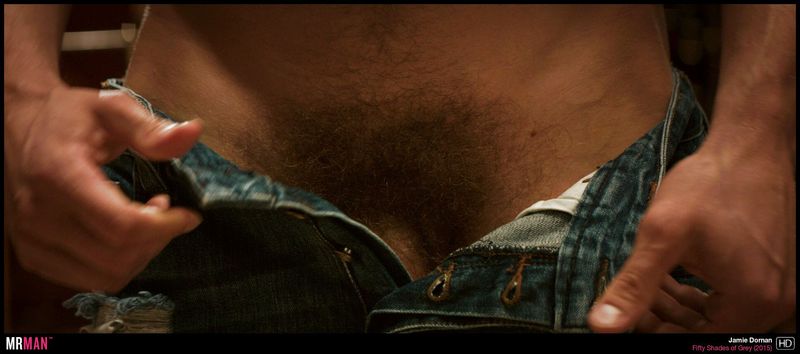 Jamie Dornan may play the suave, BDSM aficionado Christian Grey in the erotic franchise Fifty Shades of Grey, but he differs quite a bit from his most famous character.
read more
---
Bloody Swell! Top 5 Bloody Nude Scenes In Time For Halloween
Thu, Oct 27, 2016 at 11:45am by Dick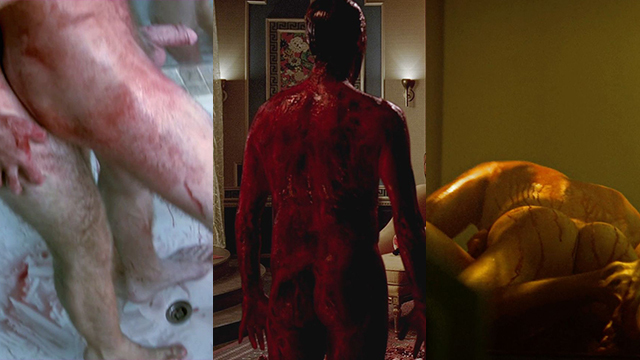 Halloween 2016 is almost here, which means it's time to start getting into the spirit of the season the Mr. Man way: With plenty of penis and boy butt! Bloody nude scenes are unexpected yet surprisingly frequent in fright fare, and we've got the Top 5 hottest ones right here. From shows that you know and lust such as American Horror Story to little known movies, these are the hottest bloody nude scenes that will have you gushing another bodily fluid! Jizz. We're referencing jizz.
read more
---
Birthday Suit Special: The Openly Gay Matt Bomer!
Tue, Oct 11, 2016 at 12:10pm by Dick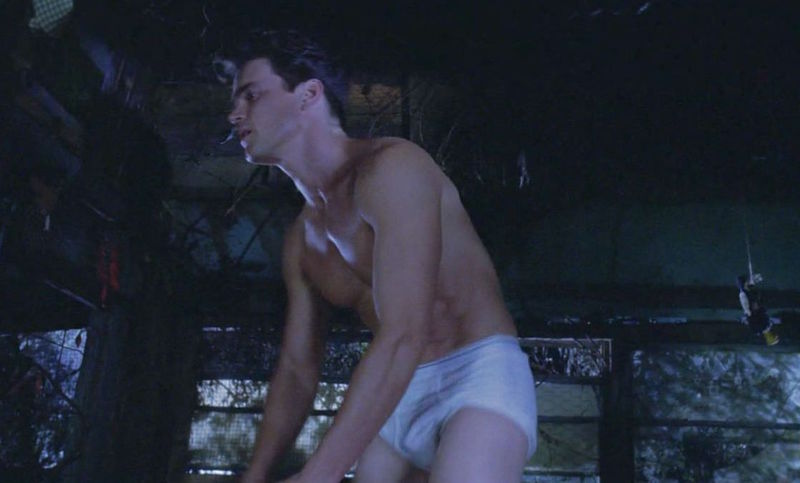 Matt Bomer is one of the most searched actors on Mr. Man, and at 39-years-old is looking finer than ever! The openly gay actor has no problem stripping off his clothes, and we have no problem looking at his naked body. What a coincidence! On this Birthday Suit Special, let's take a look at Matt Boner's hottest nude moments! We mean Matt Bomer. (We mean Matt Boner.)
read more
---
Happy Pride! Top 10 Hottest Gay Actors Naked
Wed, Jun 22, 2016 at 3:45pm by Dick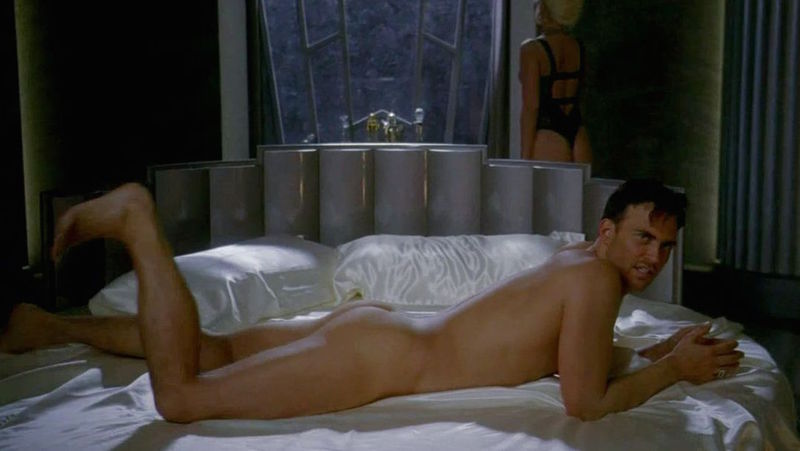 They're here, they're queer, and they'll make you smear... your pants! The growing number of openly gay actors in Hollywood is just another sign that society is finally waking up to reality, and we've got the hottest of the hot in their best nude roles. Time to celebrate Pride Month the Mr. Man way!
read more
---
American Horror Story Nudity to Celebrate New Season
Fri, Oct 9, 2015 at 5:45pm by Mr. Man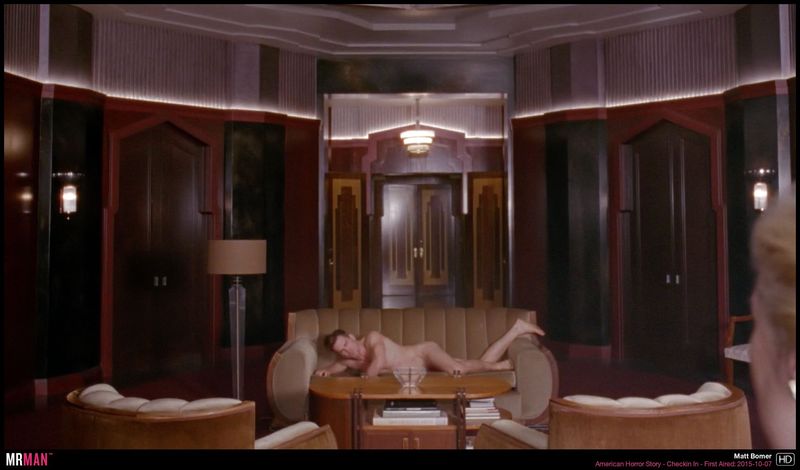 Ah, to be Ryan Murphy. The superstar television producer is so sought after by Hollywood A-listers that he has the ability to pack his projects in tight with all the man meat you could ever want, including Matt Bomer, Max Greenfield, and oh so many others. American Horror Story has been a revolving back door of buns, and today we celebrate the season five opener and its awesome dudity. It's our dudity to you.
read more
---
Movie Nudity Report: Terminator: Genisys & Magic Mike XXL
Thu, Jul 2, 2015 at 12:00pm by Mr. Man
Nude in theaters this Fourth of July weekend, check out Jai Courtney's ass in Terminator: Genisys, and of course you won't want to miss all the action of another sort in Magic Mike XXL!

Hit the jump for more info...
read more
---
Congratulations to Matt Bomer for His Golden Globe Victory [PICS]
Mon, Jan 12, 2015 at 4:23pm by Mr. Man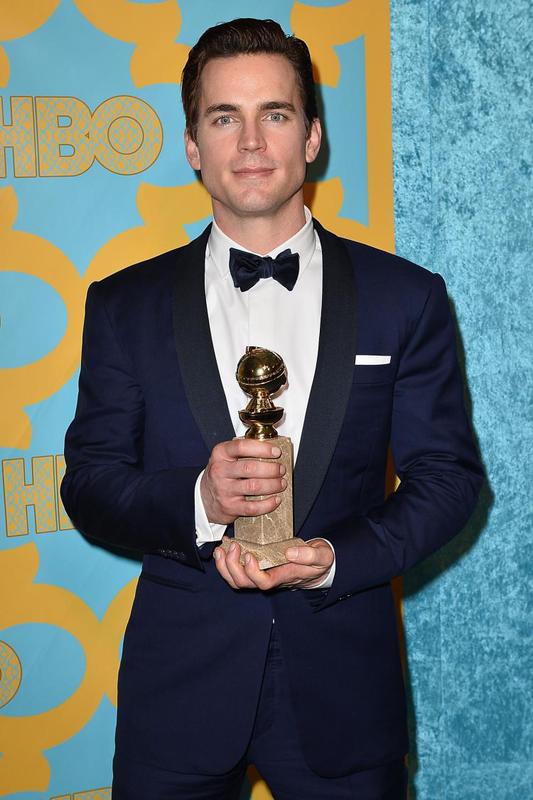 The hunky Matt Bomer proved to Hollywood on Sunday night that he's more than just good looks, adorable charm and a set of abs. If you missed it, the Golden Globes were on last night and Matt took home one of the titular trophies for best supporting actor in the HBO film The Normal Heart (2014), a butt-baring gig that marked his nude debut. About time! Topping off the night, he also gave a great acceptance speech, thanking his hubby Simon Hall, who he wed in 2011 and shares three children with. Hit the jump to see some butt-tastic photos of Matt!
read more
---
Displaying all 9 posts

advertisement

Most Popular Celebs

advertisement