The hyper talented and hyper handsome Cheyenne Jackson seemingly can't stop getting work, either as a singer or as an actor. As the former, he's moved a bunch of records and sold out Carnegie Hall twice. As the latter, he's appeared in just about everything: United 93 (2006), Ugly Betty, Law & Order, Glee, Lola Versus (2012), 30 Rock, Behind the Candelabra (2013), and Love is Strange (2014), among many, many others. He also plays Will Drake in the fifth season of American Horror Story,...
Join Mr. Man for the full Bio >>
Hello Again
- as
Robert
(
Nude
)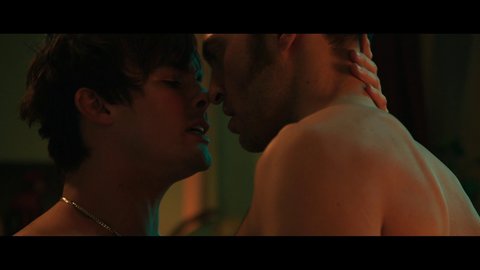 Nude
,
gay
,
shirtless
,
sexy
,
butt
01:03:41 Cheyenne and Tyler fool around shirtless, and then we see Tyler's buns as he thrusts between Cheyenne's legs!
Celebs similar to Cheyenne Jackson