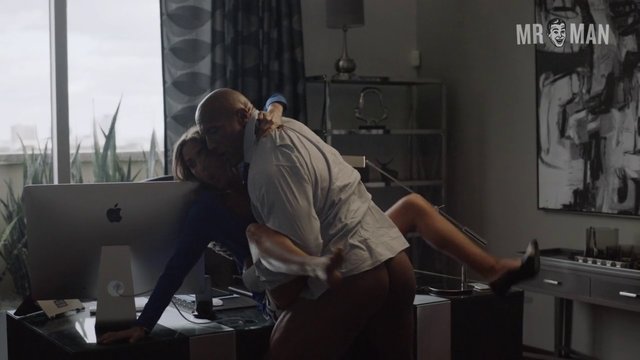 Description
The hottest bald actors in Hollywood.
Wait, which head are we supposed to rub for good luck? Some of the hottest men in Hollywood know that hair is best saved for down there, and we've got all their sexiest nude roles on the Scalding Baldies Playlist! Whether naturally bald or shaved to perfection, these cue-balls will give you blue balls.
Let's get the bald rolling with Dwayne Johnson's heavyweight ass in Ballers. Distinguished baldie Patrick Stewart's bare butt and peen in Safe House will put some stew in your lap. Our playlist wouldn't be complete without the sexy Bruce Willis and his muscly mounds. Chocolate City star Tyson Beckford heats things up as a stripping firefighter when he lets his delish dumper hang out. The gorgeous Tom Hardy shaved it all off for his nude role in Bronson. Vin Diesel is Riddick-ulously good looking as he shows ass in a Skin Vision-enhanced clip. Next, you won't believe the amount of full frontal junk from the hunky Todd Verow in Tumbledown. Did you ever wonder what Jason Statham's butthole looks like? Well, get ready to crank it to Crank when he shows cheeks and pita pocket! Tyrese Gibson and Ving Rhames put their bald heads together to come up with a sexy nude kitchen scene in Baby Boy! Finally, A shaved Edward Norton goes American History XXX when he shows rod and rump during a shower sausage fest. Life's short, be bald!