For today's Foreign Film Friday, we wanted to give our readers a real treat. That treat is cock, of course. Is there any better kind? Let's head over to Germany where the men are sexy, free, and ready to go naked. The movie today is the 1970s black-and-white film Kings of the Road.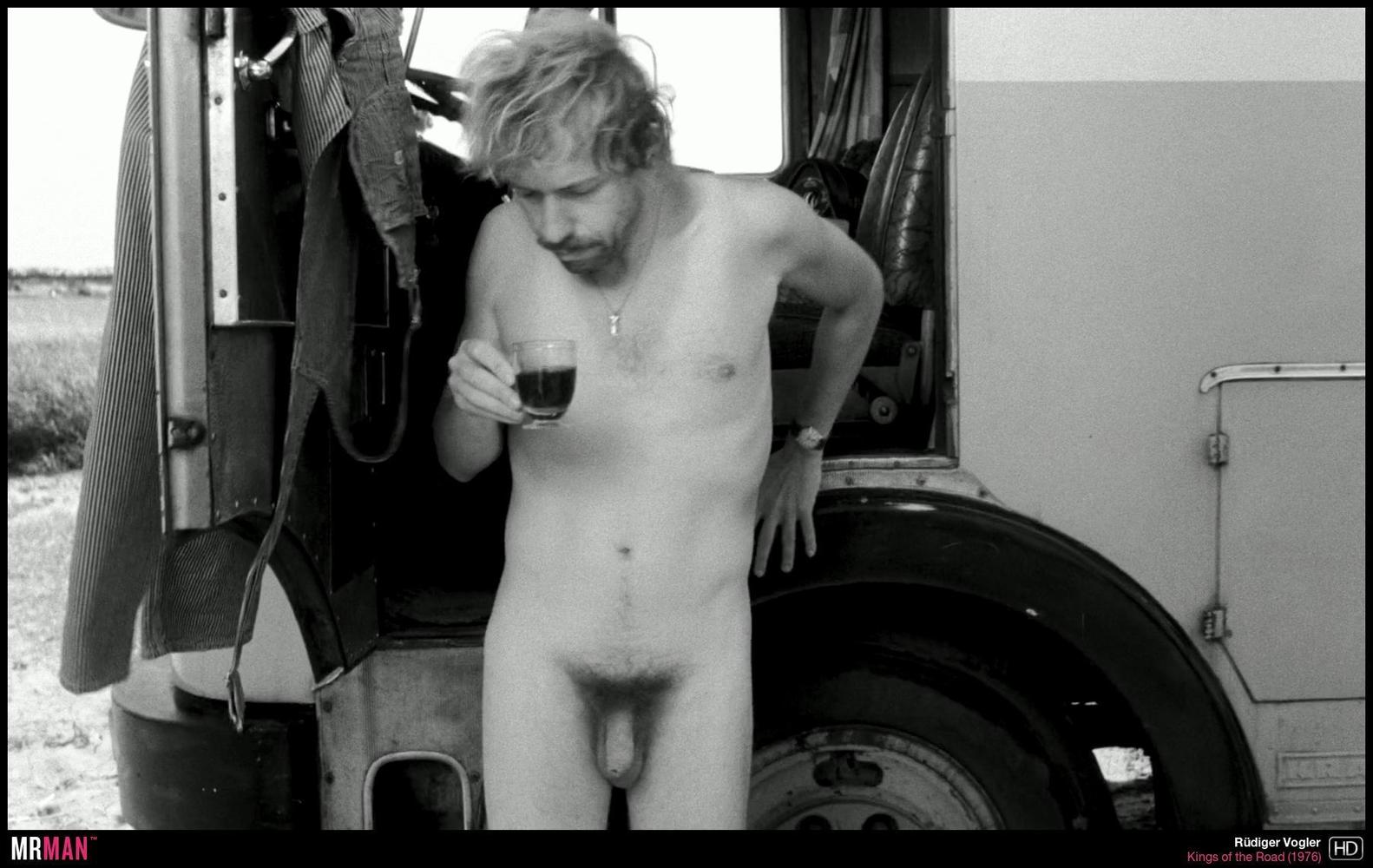 This movie is so rude! Well, Rudiger Vogler is in it, so that's what I mean. Rudiger Vogler is so sexy as Bruno, a projector mechanic who loves the finer things in life. He's a deep thinker, a road philosopher, who travels on a road trip to get his deep thoughts in order. Sure, whatever leads to us seeing him naked! You'll be in deep thoughts when you check out his nude body when he goes for some naked driving.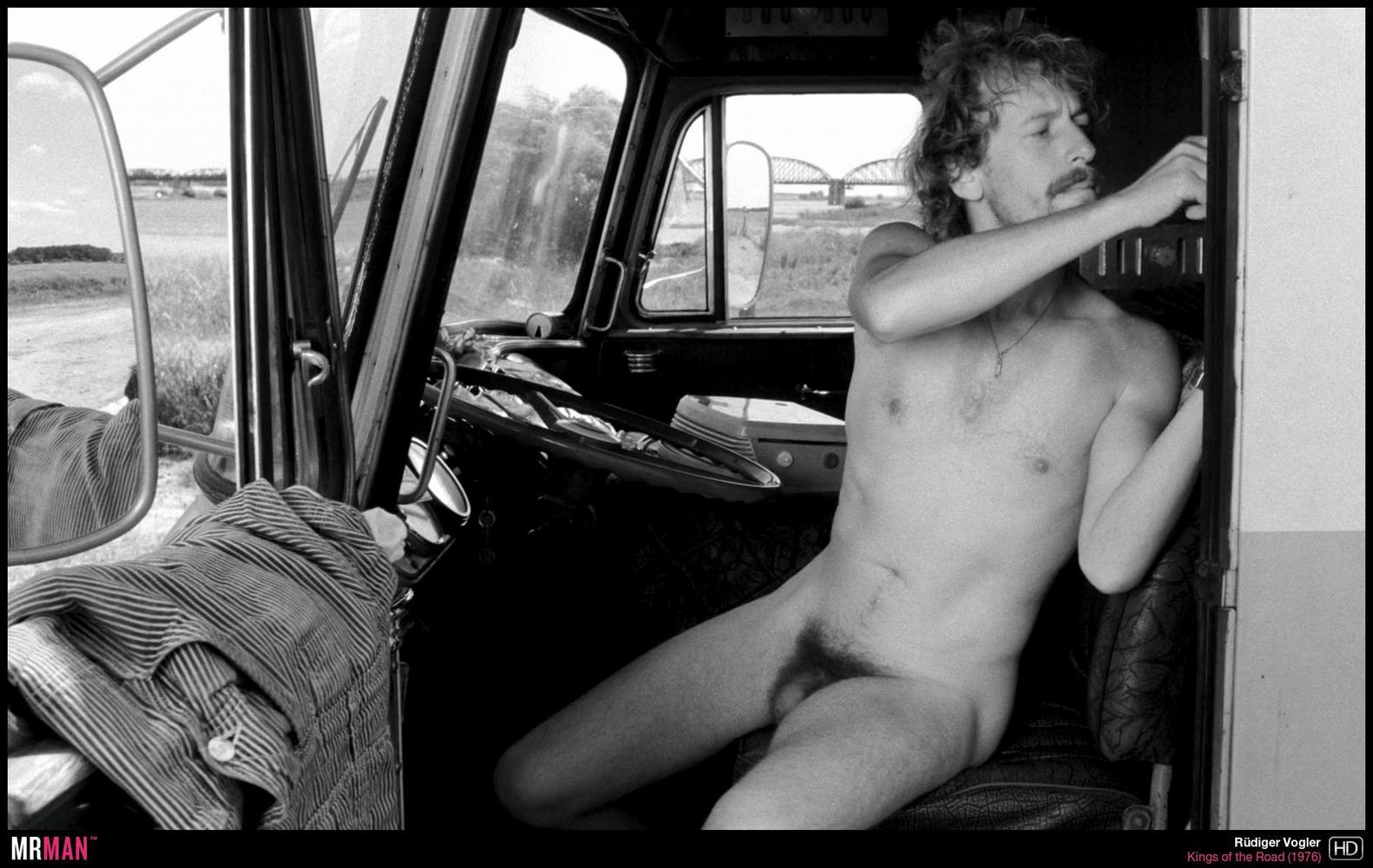 He gets out of the truck to show frontal that will make you sweat. That uncut cock is something I'd love to ride for a big, long road trip.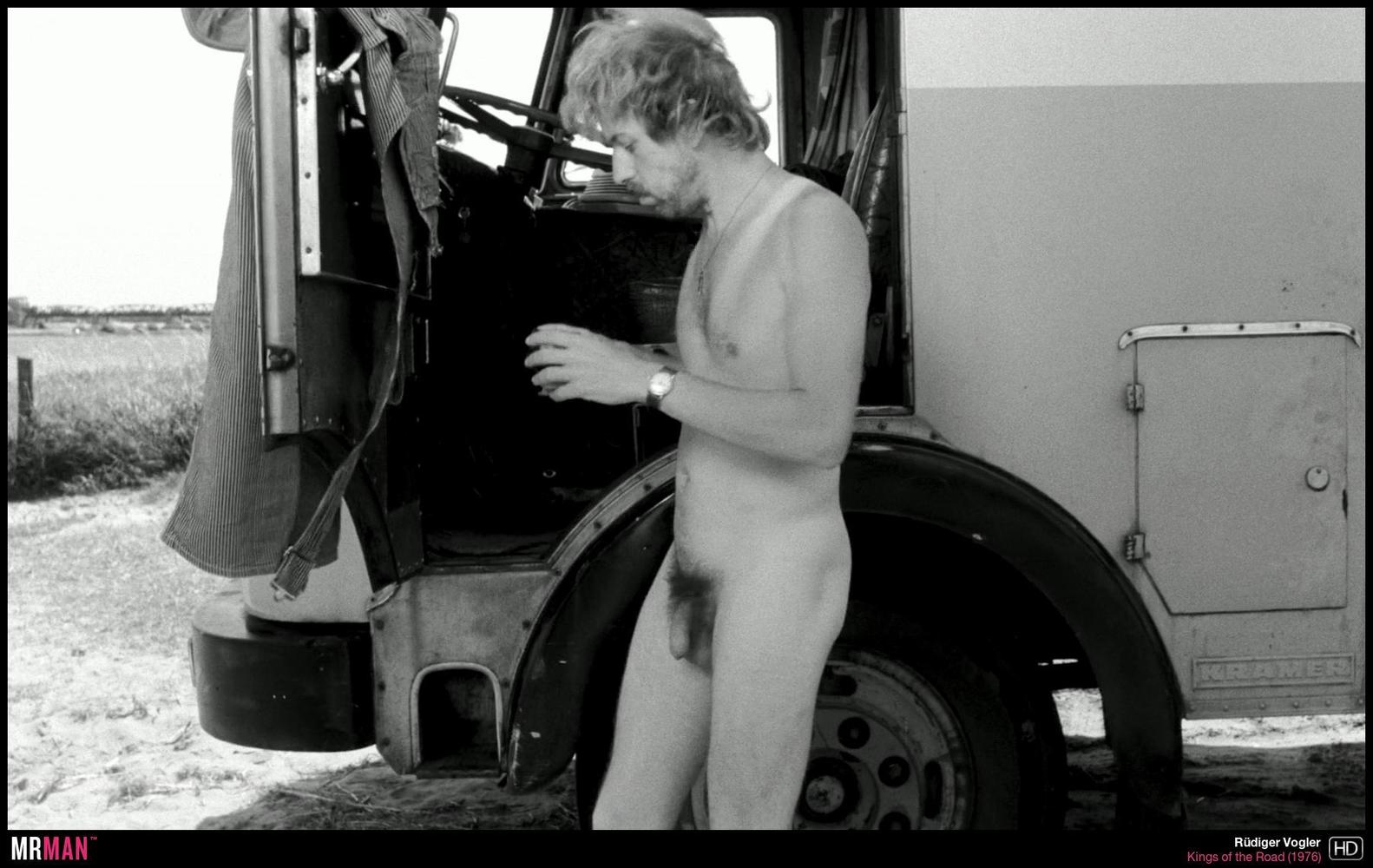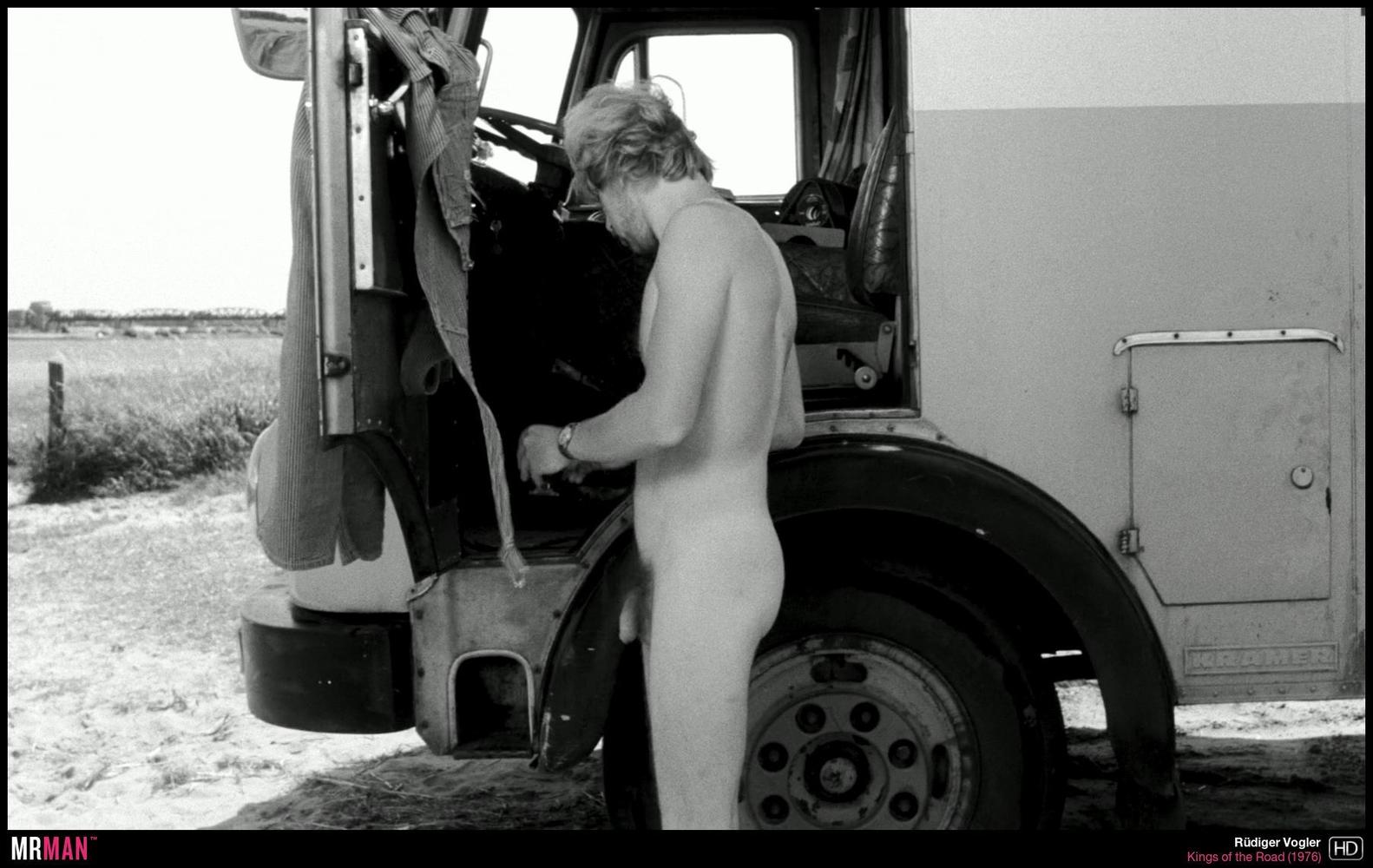 He also takes a dump out in the middle of the snow. If you're into watching guys do that, then this movie has the scene for you! I won't post the picture here for the faint of heart, but just head over to the movie's page to see it for yourself. Check out more sexy frontal here: