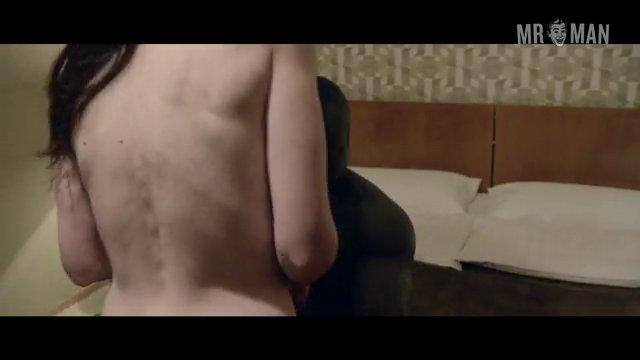 Description
You'll want to set up camp when these hard-cocked hotties pitch a tent!
Get ready to get excited when you check out these scenes of hunky guys brandishing a boner. The hard-cocked hotties will skin-spire you to rub yourself raw! Things are definitely looking up!
Tristán Ulloa and David Bulnes (body double) team up to bone out in Sex and Lucia. The amazing film Ken Park provides some bone stroking from James Ransome. Keller Wortham stiffens up for some 69 fun in Now & Later. In the Realm of the Senses gives us a look at Tatsuya Fuji's erection as he lady gives it a squeeze. Willem Dafoe and Horst Baron (body double) team up to bone up and bang a chick in the shower. The skin-filled flick Shortbus is definitely not short on boners. We get full bone from Paul Dawson, PJ DeBoy and Jay Brannan. Eric Balfour porns out with a stiffy in Lie with Me. Paul Dawson, Raphael Barker and Adam Hardman get hard to have some fun in Shortbus. Jake Steel feeds his boner to Jesse Archer in a bathroom hook up in Into the Lion's Den. Keller Worthham and Adrian Quinonez get in the mood for a threesome in Now & Later. Josphat Hamisi gets ready for some big girl loving in Paradise: Love. Manuel Ferrara goes porno stiff in Starlet. Maps of the Sounds of Tokyo puts Sergi López' rod on the map. Mike Apaletegui gives us full wood while his girlfriend gets ready to ride it in Ken Park. Tony Curran slides a condom on his erect rod before banging his babe in Red Road. Fernando Lopez shows off his self-fellatio skills in The Inbetweeners Movie. Wolfgang S. Zechmayer gives his hard on a few strokes before getting out of bed in Tag und Nacht. Wayne Virgo and Marc Laurent bone all the way in Shank.
You gotta love these guys that can pitch tents and give us the meaty salute on camera. Amazing!