This week's crush for Man Crush Monday is a guy whom everyone is eyeing once again. He is a bit of a rising star and a recent role of his is making everyone ogle his hot body. We all have a crush on this guy. In fact, we have a big-time crush on Kevin Bigley! Kevin Bigley is this week's crush for our #MCM series.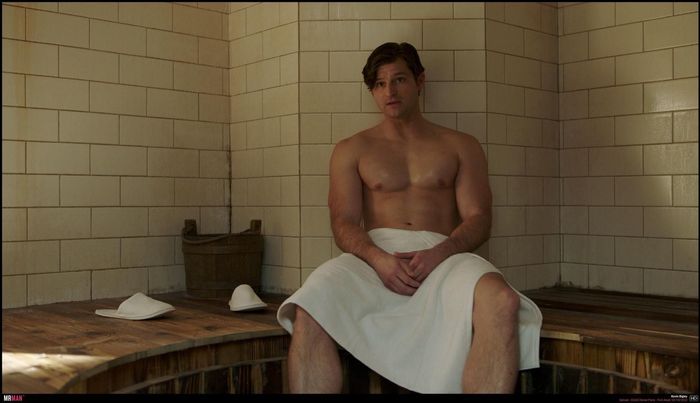 The gorgeous Kevin Bigley is our crush who hails from Yuba, California. It is no wonder he made the small trip over to Los Angeles to become an actor! He began his career in the 2010s with guest roles on various TV shows until he starred alongside major comedy stars like Vince Vaughn and Kevin James in 2011's The Dilemma. The only dilemma occurring here is that no one was nude!
He continued his guest roles in shows like Bones, CSI: Miami, and Sirens. He also starred as Officer Deetmore on Brooklyn Nine-Nine which earned him a lot of fans for showing off his comedy chops. Hot and funny? No fair! It was his role as Nicole Byer's dumb boy toy in her MTV comedy series Loosely Exactly Nicole in which we loosely saw his package in some boxer briefs. Consider me loosely exactly interested in seeing much more of Kevin Bigley's big bulge!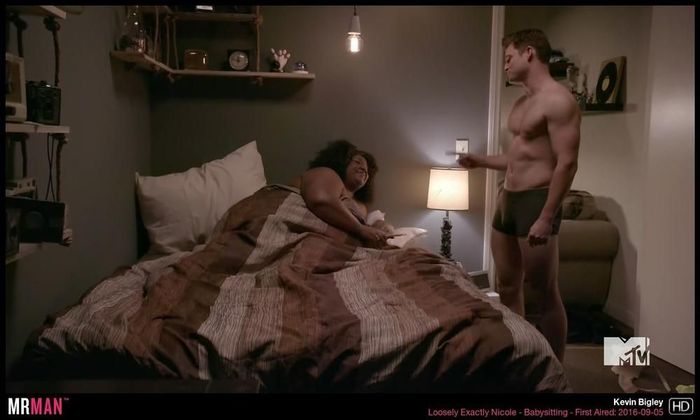 His best role yet is in the Amazon series Upload in which he uploaded views of his backside. In this sci-fi series, people upload their consciousness into a virtual cloud that they can escape to after death. Kevin Bigley plays a war veteran who gives us a taste of heaven when he heads to a sauna and shows off his steamed buns.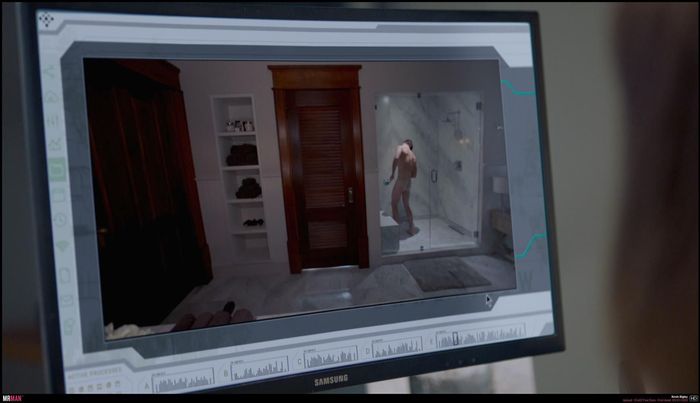 In the most recent season of the series, Kevin returns and dons a Roman centurion's outfit which shows off a fair amount of skin. From his strong shoulders to his muscular thigh meat, Kevin leaves us wanting more. That codpiece is also making us salivate from the front and the back! In fact, his ass cheeks show from the back. Now that's a delicious derriere view. This is certainly uploaded to my spank bank.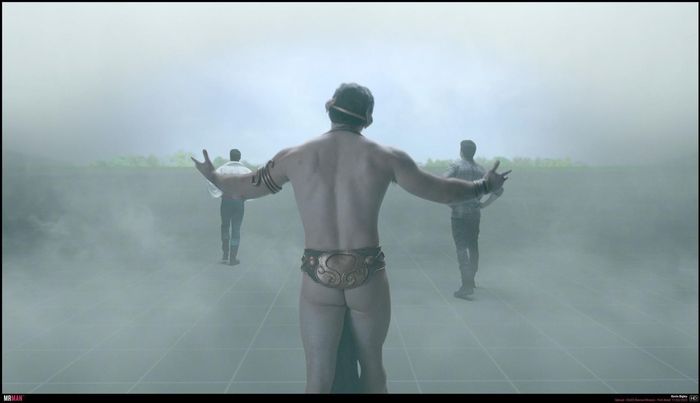 What will he do next? That is a fantastic question. After wandering around semi-nude in Upload, he has us all thinking of other places he could go semi-nude. Hell, I'd love to watch Kevin Bigley go all the way. In fact, I'd love to GO all the way with Kevin Bigley! I'd like to go all the way with him big time!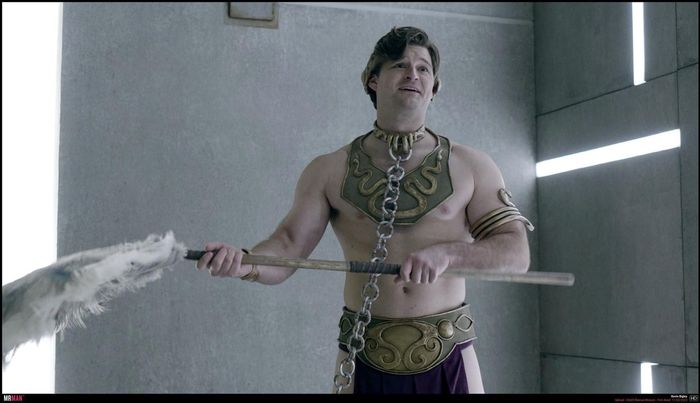 Kevin's nude work in Upload is so popular that many of you have downloaded it. Hey, we get it. In fact, you can enjoy a moment of zen right now by watching one of his nude scenes. I've gone through the trouble of uploading it for you here: