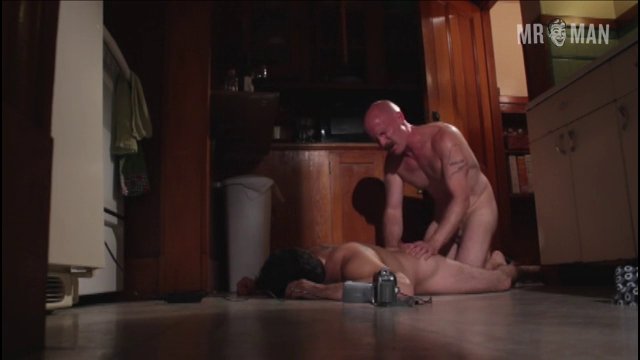 Nude with Food and Drinks
Description
Drink up & feast on these nude dudes with food!
Food and drinks certainly mix well with beefcake and dinks. If you have a fetish for guys getting nude and getting down while enjoying a snack or a beverage, this is the playlist for you. Kick back and relax while you watch these hot dudes eat, drink and be merry. Skinjoy!
Gérard Depardieu flaunts complete nudity while having some phallic fun with a sausage in The Last Woman. George Clooney goes ass out while eating Chinese takeout in Solaris. Something smells good! Ving Rhames cooks up some eggs in the buff, baring his butt while greeting a shirtless Tyrese Gibson in Baby Boy. Peter Sarsgaard and his lady enjoy some after dinner ass play in The Center of the World. Jason Segel has a sexy foodfight in The Five-Year Engagement. Jason Biggs goes ass out while fornicating with an apple pie in American Pie. Kevin McKidd gets mounted by his lady while eating fruit on the floor. Thomas Jane shows his powerful physique while scarfing down some sardines in The Punisher. Alan Rickman goes ass out while enjoying a glass of wine and some fine art in Gambit. Marlon Brando butters up his lady's brown eye and goes to town in The Last Tango in Paris. Chris Evans bares his muscular behind with a banana shoved up in it in Not Another Teen Movie. McKinley Freeman enjoys takeout in bed before getting sexy with his lady in an episode of Hit the Floor. Harrison Ford pays the delivery guy after sex in Working Girl. Thomas Ian Nicholas teases some flesh while receiving some oral loving and dropping a hot one in a cold one in American Pie. Mo McRae sips some champagne as he doggy pounds his lucky lady on an episode of Ray Donovan. Michael Carbonaro shows off his behind while pumping a quiche in Another Gay Movie. Nick Nicotera enjoys some brats during an enthusiastic romp in American Pie Presents Beta House. Ricky Whittle serves up some shirtless beefcake in the kitchen on an episode of Mistresses. Spencer Daniels shows off his slender physique while enjoying a banana on an episode of Mom.
We're sure this playlist made you horny and hungry!