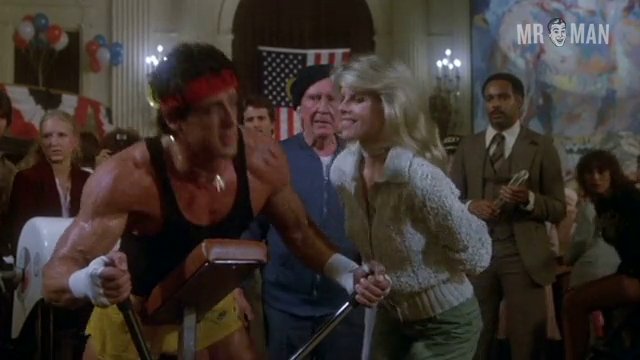 Description
The Windy City's finest. You'll want to go downtown on these hunks!
Chicago may be known as "The Second City", but there are plenty of hunky actors that were born in The Windy City that are second to none in pure hotness and sexuality. If you're a native Chicagoan, or you've just visited once, or you've never been to the beautiful city at all, check this playlist of some of the hunkiest actors this side of Lake Michigan. These deep dish dudes will surely fill you up.
Mr. T works on his fitness and grunts out some calories in Rocky III. John C. Reilly gives us a look at his rod in the indie flick Cyrus. Robin Williams shucks his clothes and shows it all in The Fisher King. Harrison Ford shows off his physique as he showers in the office in Working Girl. Terrence Howard goes fully nude in Get Rich or Die Tryin'. John Cusak wears some flesh-colored bottoms, trying to trick us, in Hot Tub Time Machine. Freddy Rodriguez shucks his shirt to get sexy with his girlie in Havoc. Adam Baldwin goes butt out in the shower in Dr. Jekyll and Mr. Hyde. Jeremy Piven bares his butt in I Melt with You. Michael Ian Black gets shirtless and shares some homosexual loving in Wet Hot American Summer. Robert Z'Dar gets fully nude in Maniac Cop 2. Jesse Williams abs out on Grey's Anatomy. Nick Offerman shows some ass in Somebody Up There Likes Me. Ike Barinholtz gets shirtless and sweaty in a sweat lodge on The Mindy Project. Fisher Stevens gives us ball-sack and ass-crack in The Burning. Fred Savage bulges out in The Rules of Attraction. Kevin J. O'Connor sports a frown and a thong in Color of Night. Ryan McPartlin shows off his fine physique in The Right Kind of Wrong. Dennis Franz provides some prime time ass on NYPD Blue.