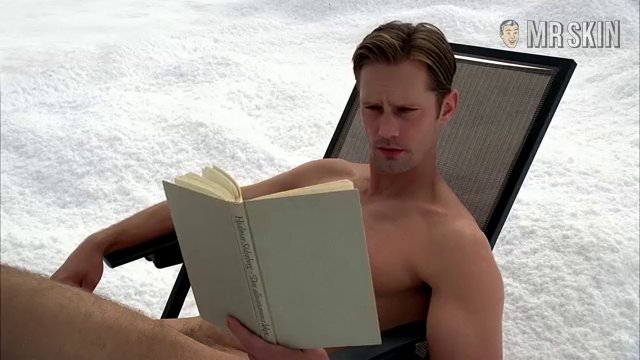 Description
The hottest golden boys of Tinseltown!
Okay, we're not picky when it comes to dudes. We love 'em all! But we know that some of you guys are quite choosey. We know that gentlemen prefer fair-haired hunks, so we aim to please. Here are some Hollywood hotties with amazing bodies and blond hair.
Alexander Skarsgård looks suave and stunning in True Blood; Matthew McConaughey gets down and dirty in Magic Mike; Daniel Craig takes a revealing bath in Love is the Devil: Study for a Portrait of Francis Bacon; Brad Pitt goes mad and flashes his butt in Twelve Monkeys; Woody Harrison cowboys up and cleans up in The Cowboy Way; Ryan Gosling showers with his sweetie in Blue Valentine; Michael Pitt is dreamy and delcious in The Dreamers; Eric Dane takes us deep in Open Water 2: Adrift; Robert DeNiro and Gérard Depardieu become a tantalizing team in 1900; Matthew Modine wrestles with his weight in Vision Quest; Ben Foster and Emile Hirsch are quite the attractive pair in Alpha Dogs; Don Johnson shows off in The Hot Spot; Dolph Lundgren is amazingly ripped in Showdown in Little Toyko; and Charlie Hunnam is hunky in Sons of Anarchy.
Did you get your fill of fair-haired hunks? Probably not, but this is a good starting point to get your to that carnal finish line!