Famous Fellas with Foreskin!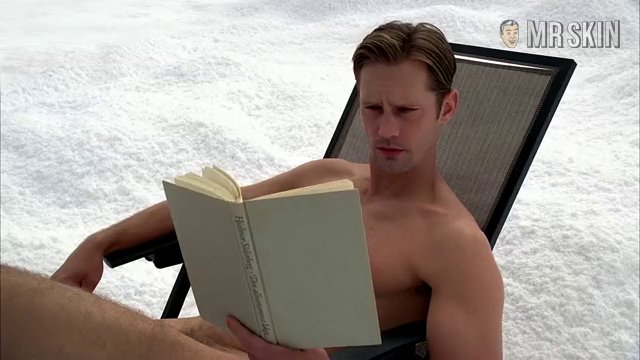 Description
We love cut dudes with cut cocks, don't get us wrong. We've never turned down a dong, but Mr. Man really loves fellas with foreskin. There's something quite appealing about a dude with that extra skin covering his dong. Maybe its just reminds of a Robert Mapplethorpe photograph, and we get nostalgic and horny. We know there are a lot of Mr. Man subscribers that enjoy an uncircumcised peen, so we've compiled a playlist of silver screen hunks rocking that foreskin hood. Skinjoy!
Colin Farrell bares it all while kissing his boyfriend in Alexander. Ewan McGregor goes full frontal with his foreskin in Young Adam. Javier Bardem wows us with full frontal fun in The Detective and Death. Clive Owen goes fully nude in Close My Eyes. Leonardo DiCaprio hits the rooftop to show off his peen in Total Eclipse. Diego Luna is bare ass naked and beautiful in The Night Buffalo. Gérard Depardieu flaunts his foreskin while resting nude next to Robert De Niro in 1900. Nicolas Duvauchelle shows butt and wang when some bad kids steal his clothes in White Material. Daniel Craig makes some art in the nude in Some Voices. Naveen Andrews heats up bath time with his cock and balls in The Buddha of Suburbia. Jérémie Elkaïm starts stroking in the shower in Come Undone. Tom Hardy whips out his uncircumcised cock and gets lubed up for a fight in Bronson. Ralph Fiennes bares his soapy rod in Sunshine. Jude Law lays the rod in The Talented Mr. Ripley. Jonathan Rhys-Meyers gives us the goods during a photoshoot in Tangled. Gael García Bernal impresses his neighbor with his schlong in The Science of Sleep. Christian Bale flashes his goods in Metroland. Alan Cumming gets angry, but he's completely nude, when his orgy is interrupted in Titus. Liam Neeson hits the shower to have sex in Under Suspicion. James Purefoy flaunts full frontal while taking a bath in Rome. Alexander Skarsgård is truly hot and nude and uncut in an episode of True Blood. Sean Bean flops around while running through the forest in Lady Chatterley.
Mr Man Playlists