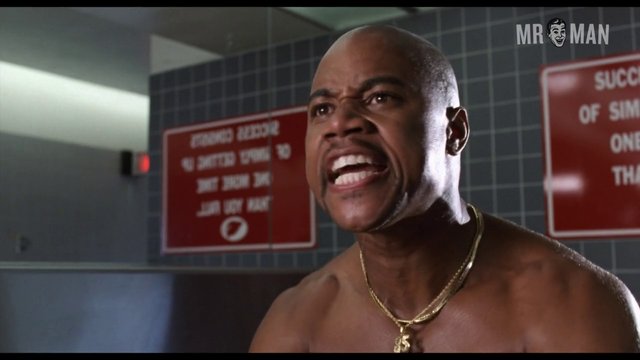 Fourth & Schlong: Fellas in Football Flicks
Description
All the hottest jocks from football movies.
While your football-obsessed friends are busy screaming at the television screen this weekend, getting in full, obnoxious Super Bowl mode, sneak out of the room and take a look at this gridiron-themed playlist of Hollywood's hottest showing skin in football-related films. These nude dudes are hut-hut-hot!
Living up to his made-up surname, Jamie Foxx looks foxy and sexy, showing his rear in Any Given Sunday. We would've given anything to have seen more! Though Cuba Gooding Jr. wanted his agent to show him the money, he inadvertently shows us his penis in Jerry Maguire. Did you know Tom Cruise's cock has made a movie appearance? Yep. He gave us the tip in All the Right Moves. Speaking of showing penis, Jsu Garcia and Wesley Snipes flaunted their privates in Wildcats. John Clark got into the dick-baring game, heating up the locker room in Any Given Sunday. It's triple the fun when Matt Damon, Brendan Fraser, and Chris O'Donnell heat up a locker room shower in School Ties. You like guys with a hairy chest? Then you'll love Burt Reynolds shirtless in bed in The Longest Yard. A dude in a jock strap is nothing short of a dream, especially when it's Dennis Quaid in Everybody's All American. The romcom Failure to Launch sure didn't fail on the skin front. We get an eyeful of ass from HOF quarterback Terry Bradshaw. The adorable Dylan Vox leaves nothing to the imagination, baring all the S's—schlong, sack, and seat meat—in Longhorns. Jim Carrey wows us with his ass in Ace Ventura: Pet Detective. The artsy and brooding Vincent Gallo strips down to his briefs to take a bath in Buffalo 66.
Who knew football could be so sexy!