Want FREE Access to Foxcatcher? Enter an e-mail address, create a password, start watching!
Foxcatcher nude-scenes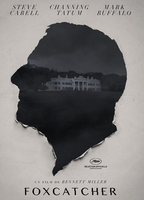 Nudity Rating: Brief Nudity
Genres: biography, drama, sport
Country: USA
Theatrical Release: 11/14/2014
Home Release: 03/03/2015
Director: Bennett Miller
MPAA Rating: R
Runtime: 129 Minutes
Based on actual events, Foxcatcher (2014) stars Channing Tatum as Mark Schultz, an Olympic gold medal winning wrestler who tires of living under the shadow of his older, highly celebrated wrestling brother David (Mark Ruffalo), so when he is contacted by wrestling-obsessed philanthropist John E. du Pont (Steve Carell) with an offer to train at his estate for the 1988 Seoul Olympics and join his wrestling team, "Team... See full review
View All
Other titles similar to "Foxcatcher"