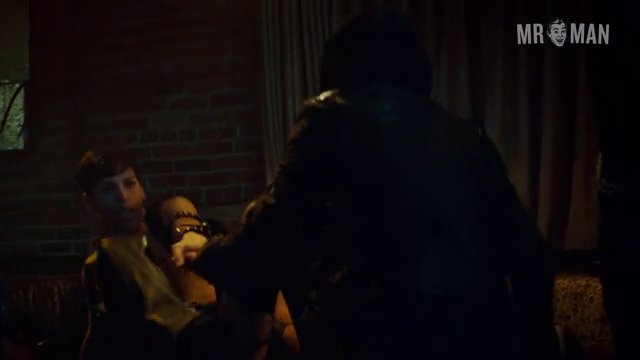 Description
Hot men in tight leather.
If you're looking to be a rebel, just wear leather. There's nothing hotter than a celebrity hunk clad in leather, showing off his muscles and bulge. We know that it takes a real man to wear leather, so Mr. Man would like to take this time and showcase those silver screen studs that made are willing to make such a brazen and beautiful fashion statement.
White Hustle brings the leather goodness from Alex Austin in his ass-less chaps and Antonio Lee Klat hanging upside down in his skimpy undies. Jessie Colter sports wood while getting beat in Kink. It's full-on nudity from Steven Reisch and Ryan O'Neal next-to-nude in Partners. Ignore his haircut and enjoy Timothy Olyphant's butt in Rock Star. Before he was Breaking Bad, Aaron Paul was wearing leather pants in Perfect Opposites. BDSM much, Marlon Wayans? He looks great in bondage gear in A Haunted House. Val Kilmer channels his inner Jim Morrison in The Doors. Another Gay Movie provides us with another hot scene of Graham Norton and Michael Carbonaro. It's Jordan Gavaris' turn to go ass out in Orphan Black. Michael Trigg teases ass in Hot Guys with Guns. Christian Patrick hits the streets dressed for success in Interior: Leather Bar. It's two for the price of one when Brad Davis and Burkhard Driest start their seducing in Querelle. Finally, Erick Lopez does his best wrestler impersonation in Faking It.
There's no faking it. Mr. Man loves a man in leather!