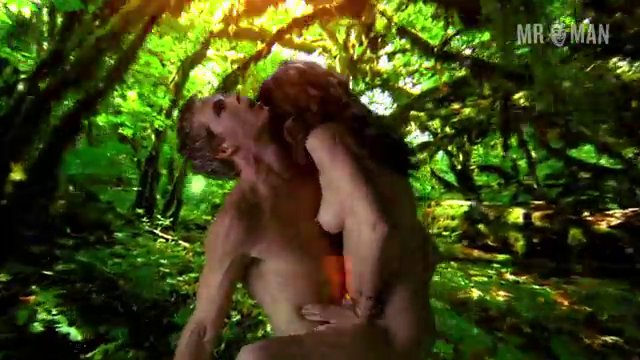 Mr. Sandman (Nude Dreams)
Description
Dreams and flashbacks of sexy nude men
Freud believed that most dreams are a form of wish fulfillment, attempts by the unconscious to sort out a conflict and make sense of our desires. This playlist proves the psychoanalyzing neurologist was on the right path with his hypothesis. Get in touch with your naughty desires while watching these nude dudes get lost in scenes of wish fulfillment and lust. Skinjoy!
The wildly entertaining True Blood features Ryan Kwanten going ass out during a psychedelic, sex-filled trip. Trippy, dude! The hunky Tyrese Gibson bares his bunnage during a weird sequence in Baby Boy. Lorenzo Richelmy wows us with his rump during an orgy in Marco Polo. It's True Blood again, but this time it is Alexander Skarsgård and Ryan Kwanten losing their shirts and their inhibitions. Keep going, guys! Jake Mosser bares some bunnage as he bangs Euriamis Losada in the surf in Another Gay Sequel: Gays Gone Wild! It's more of a flashback than a dream, but Rabbit, Run gives us a look at rump from James Caan. The artsy Fireworks provides us a look at Kenneth Anger minus his shirt. Mark Harmon makes with his hiney while getting steamy with his gal pal in Sweet Bird of Youth. In a wild scene of levitation and fire, Justin Kirk shows off his nude body in Angels in America. Klaus Tange gives us full-on nudity as he wanders around the house in The Strange Color of Your Body's Tears. Watch Out will have you watching out for ass and cock from Matt Riddlehoover. Finally, Jeroen Perceval gets rough with a woman in his undies in Borgman.
All these handsome guys in sexy scenes will have you dreaming hard tonight!