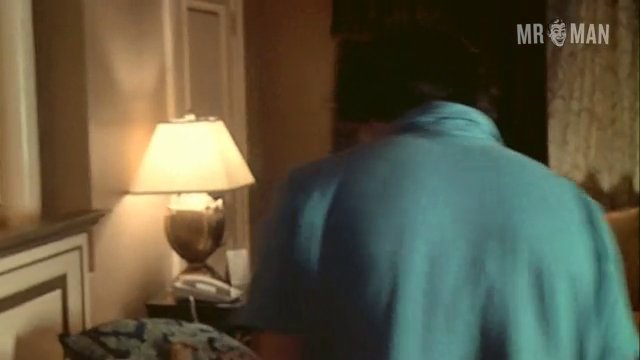 Description
Hot guys are on the phone, will you accept the call?
Hello? Hello? Can you hear me know? No, but we can see you in the buff, and we like what we see! Candid and unexpected nudity in films can be quite rewarding. With that in mind, Mr. Man has compiled a playlist of scenes with dudes in the nude talking on the phone. We've all been there before. We've all taken a call or two while nude or half-dressed. Right? Right. So get undressed while you skinjoy this playlist!
Peter Sarsgaard bares butt while he takes a call for his lady friend in The Center of the World. John C. Reilly bulges through his undies while babbling on the phone in Walk Hard: The Dewey Cox Story. Taye Diggs abs out in his boxer short while chatting up his chick in The Best Man. Dennis Quaid answers our prayers when he gets out of bed to answer the phone, showing his abs and ass in The Big Easy. John Leguizamo wears nothing but a sock in Spun. Those blue briefs can barely contain Mel Gibson's gland in Bird on a Wire. Phone sex is the best, especially when William Baldwin is baring a bit of butt in Three of Hearts. Proving that he's a real giver, Dennis Quaid gives us a healthy dose of ass and abs during a clumsy getaway in The Night the Lights Went Out in Georgia. Christophe Malavoy teases pubes and side butt in Peril. Scoot McNairy bares his pasty and super tasty body while chatting with his wife on an episode of Halt and Catch Fire. Hello, big guy! Robert Christopher Riley flaunts his chiseled chest and abs during a testy, late-night chat on an episode of Hit The Floor. Unfortunately John Slattery covers his good parts with the base of the phone on an episode of Mad Men. Bath time for Jirí Machácek is interrupted by a call, while the towel interrupts us from seeing his good parts on an episode of Shameless. Wow! It's penis-teasing, jailhouse nudity from Damian Lewis on an episode of Homeland.
These scenes make you want to reach out and touch yourself? Of course they do!