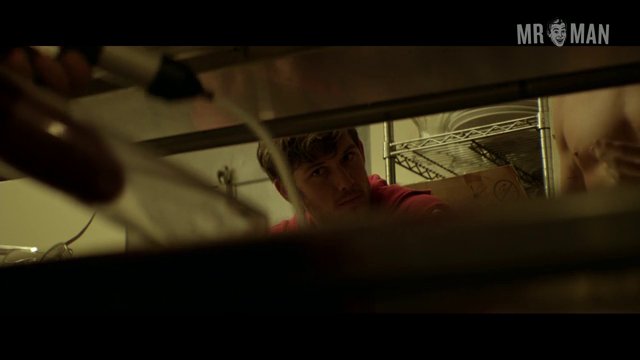 Description
Hey that's not real! Or is it?
Okay, so we're bummed when Hollywood gives us fake wood. Of course we'd prefer to see the real thing, but with the right camera angle and a little imagination, sometimes a prosthetic pecker looks surprisingly real. Nevertheless, we'll take what we can get, especially if it's attached to a hot body in a sexy scene. Take a gander at these prosthetic pros.
Channing Tatum and Joe Manganiello get jacked and ready in Magic Mike; Mark Wahlberg flashes his friend in Boogie Nights; Alphonso McAuley does some crazy dancing in Cat Run; Justin Chon gets in a jam in 21 & Over; Amir Talai gets into the spirit of the party in Harold & Kumar Escape from Guantanamo Bay; In the Realm of Sense puts Tatsuya Fuji in a gruesome position; Sacha Baron Cohen and Clifford Bañagale stretch the limits in Brüno; Stephen Mangan sports a stunt schlong in Festival; Eric Bana gets funny in the bar in Chopper; Nick Damici feeds his faker to a chick in In the Cut; Riccardo Marino tries to put his plastic noodle in his lady in Private; Ed Ackerman gets his zombie dink removed in Chillerama; Riccardo Marino whips out the plastic again in Private; Willem Dafoe and Horst Baron experience some pain in Antichrist; and Edouard Collin cleans his deceptive dong in Cockles and Muscles.
Fake or not, these sexy scenes prosthetic penises will give you a real good time…with yourself!