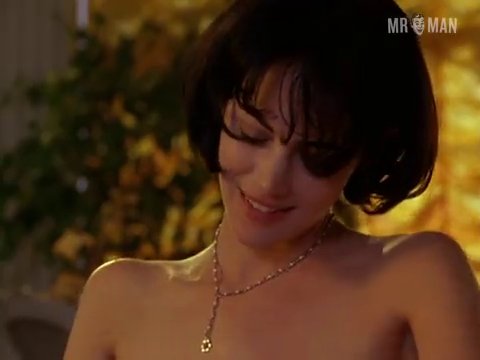 Description
Redheads and their carpet to 'match'. These Well 'Red' Ginger Bed Men are here to show why redheads are so fiery red hot.
Ginger is the spice of life, and we love a pinch or two in our fantasies. We love redheaded hunks, and this playlist is full of well 'red' dudes that will have your libido racing in the red! Ready? Set? Go!
Michael Fassbender has nothing to be ashamed of in Shame; Ewan McGregor gives us a sweaty encore and some amazing nudity in Velvet Goldmine; Michael C. Hall kills us with hindness in Dexter; Christopher McDonald is video perfection in Cat Run; Jared Harris is studious and sexy in B. Monkey; Ewan McGregor flashes more full frontal in Trainspotting; Jonathan Penner and Matt Winston get naked and rowdy in Anarchy TV; Ewan McGregor shows some more flesh in Trainspotting; Michael C. Hall shows more butt in The Trouble with Bliss; Robert Webb gets enthusiastically nude in Confetti; Woody Harrison and Randy Quaid share a butt-filled shower in Kingpin; Conan O'Brien shows he's been working on more than his monologue on Chelsea Lately; William Fichtner is handsome and hunky in Go; Alec Newman shows butt and full frontal in The Principles of Lust; Kevin McKidd is bulgy and delicious in Trainspotting; Alec Newman returns with more flesh in The Principals of Lust; and Rupert Grint gives us a glimpse during an interrupted bath in Wild Target.
Looks like the carpet matches the curtains with many of these guys. What a amazing collection of loin-tingling redheads! Let's hope Hollywood continues to paint the town red! We all need a little more spice in our lives!