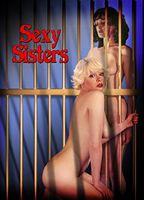 Director:

Jesus Franco

Runtime:

79 Minutes

AKAs:

Die teuflischen Schwestern, Jess Franco's Sexy Sisters

Theatrical Release:

09/02/1977

Home Release:

07/12/2016

Countries:

Germany, Switzerland
If you're searching for 70's sexploitation at its finest, then look no further than Sexy Sisters (1977). With a campy plot that's almost too good to be true, as well as an impressive amount of dudity, this is definitely one far out flick. Milly has been locked up by sister Edna after suffering trauma earlier in life. Edna is well aware that their father's fortune has been left to Milly, and in an attempt to render her unfit to accept the inheritance, has been utilizing the talents of Dr....
Join Mr. Man for the full Review >>