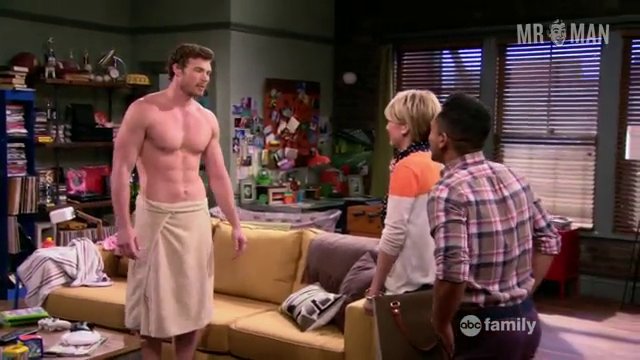 Description
These towering tasty's will have you jacking your beanstalk!
Let's be honest—everyone loves a tall guy. There's something quite satisfying being next to a towering sk-inferno of a man. Though we don't mind a shorter man, we get all hot and bothered when a Hollywood hunk hits and exceeds six foot. Tinseltown is hopping with guys that can touch the rim of a basketball net. Speaking of rims…check out the Six Feet and Above playlist.
Will Smith is a tall drink of chocolate milk in Wild Wild West; Tim Robbins shows some muddy full frontal in The Player; John Clease is suave and sexy in A Fish Called Wanda; Donald Sutherland is ravishing and sensual in Don't Look Now; Joe Manganiello is all man (and wolf) in True Blood; Michael gets buggy and naked in Bug; Liam Neeson is tall and tantalizing in Under Suspicion; Dolph Lundgren is perfectly fit in Showdown in Little China; Matthew Modine makes our mouths water as he makes weight in Vision Quest; Hugh Jackman is super hot in X-Men Origins: Wolverine; Ashton Kutcher is booty-ful in Spread; Clive Owen is burning up in Hemingway & Gellhorn; Adewale Akinnuoye-Agbaje has us looking at his gold in Oz; Jason Segel flashes his flaccid friend in Forgetting Sarah Marshall; and Alexander Skarsgård is a hunk of burning love in True Blood.
The taller the beefcake, the harder we fall. In the tale of the tape, guys over six feet really make us drool. Hollywood has given us a lot of fantastic scenes of statuesque dudes getting bawdy and rowdy. We hope you enjoy your satisfying sips of these tall glasses of water!