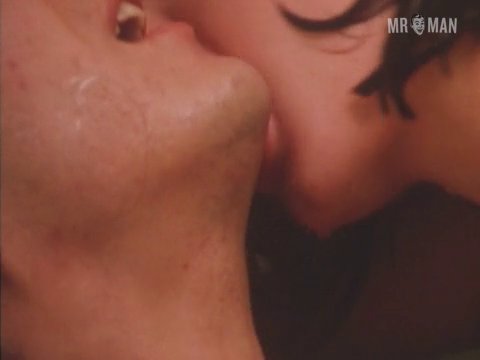 Description
Let's admit it. There's a voyeur/peeper in all of us. You know you get a thrill, taking a peek in your neighbor's windows when you're driving by the house. There is a sense of excitement and naughtiness as you strain your neck and hope to catch a glimpse of the hot guy next door getting out of the shower, walking around in the buff. Well, for those of you who like to spy, Mr. Man has put together an amazing playlist showcasing some of the hottest scenes of voyeuristic peeping known to man. Skinjoy!
Johnathan Schaech jerks off while watching James Duval And Rose McGowan make out in the bathtub in The Doom Generation. Michael Fassbender gives some shirtless action while banging a chick under the peeping eye of a gal in Fish Tank. The Science of Sleep gives us a view of Gael García Bernal's butt through a peephole. Who can resist looking at Julian Sands while he bares his butt and bangs his lady friend in Boxing Helena. Take a look at Jaime Sives backside as he bangs a lucky gal in Hallam Foe. Lautaro Machaca towels off, showing his butt, cock and balls while Javier De Pietro eyes him up with a boner in his briefs in Sexual Tension: Volatile. Nicolas Cage peeps on Chris Cooper banging Meryl Streep, which gives us a great look at Chris' butt and peen, in Adaptation. Let's go to the video and check out Josh Brolin's backside as he's filmed banging his babe in Oldboy. Kevin Spacey works on his fine physique under a watchful eye in American Beauty. Christian Bale gives two hookers the time of their lives, and it's all caught on tape, in American Psycho. Joe Rubbo bares his butt while banging a hooker in The Last American Virgin. Peter Mullan shows it all during his failed attempt to rock his wife in Young Adam. Gal Lev wows us with his ass while he roughs up a lady in Lipstikka. Michael Finger puts on a show in the shower for some peeping dude in Hilde's Journey. Kevin Zegars flaunts his fanny during a pounding moment of love that the butt-baring Michael Riley also enjoys in Normal. Jonathan Rhys-Meyers shows some distant looks at his butt and junk in The Tribe. Jean-Marie Lemaire wows us with his ass while he drills his gal on the floor in Fascination. Sebastien Guy bares his butt while drilling his gal and getting some head under the watchful eye of a jealous chick in Voyeur Confessions.
Watching all these scenes sort of makes us voyeurs in some weird way, right? Embrace your inner peeper!