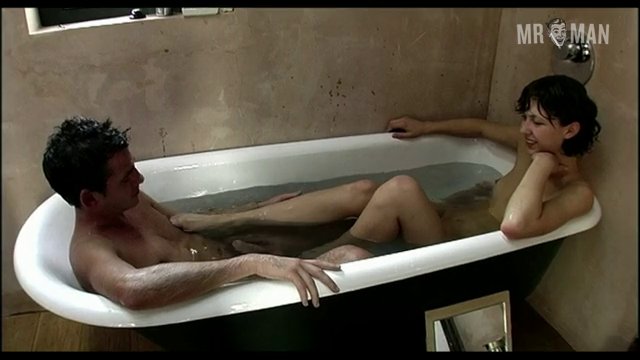 Description
Be it the bath tub, shower, the beach, waterfall or the public fountain, a guy flashing, splashing, and getting wet puts us in an anxious sweat. Hollywood knows how to capture the excitement and nervousness of a late night skinny dip; they know how the capture the nuances of a romantic interlude accentuated with water; they know that a little beefcake plus some water is a heavenly combo. Grab a towel and check out some wet willies on the silver screen.
Kieran O'Brien and his gal make the bath time a sensual affair in 9 Songs. In Cheeky!, Mauro Lorenz turns the beach nude. Thomas Jane has fun in the sun in Stander. Alec Newman becomes a beautiful underwater specimen in The Principles of Lust. There's plenty of Christopher Atkins to view in The Blue Lagoon. Wirey Spindell has a ton of fun at a nude beach. Hugh O'Conor makes a splash in Hotel Splendide. In Milk, James Franco shows off his goods in the swimming pool. Across the Universe gives us great underwater looks at Jim Sturgess and Joe Anderson. Joaquin Phoenix makes time on the beach in The Master. It's Oliver Reed's plunge in the lake that will grab your attention in Women in Love. Peter Facinelli takes a nude plunge into a public fountain in Honest. Game of Thrones gives us looks at Nikolaj Coster-Waldau and Kit Harington getting wet. Alfie Allen isn't afraid to make a splash in Flashbacks of a Fool.
These hunks soaked in water make us go H2-Oh!