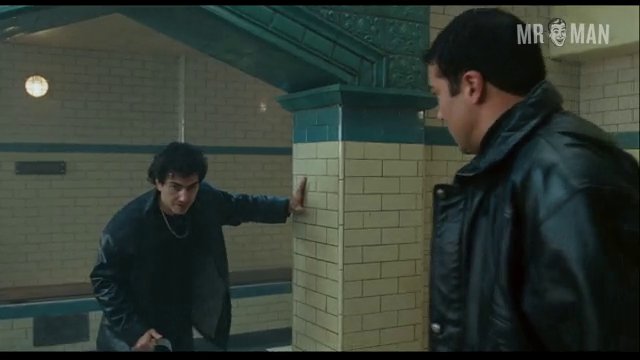 Description
Breathtaking balls... as seen from behind.
Sometimes an actor doing rear nudity gives a little something extra. Take a closer look and you might see testicles dangling just below the buttcheeks. Here at Mr. Man, this rare delight is known as the Backsack. Here's our collection of rear nudity with a fleshy bonus. How ballsy!
Sylvester Stallone shows major sack as he takes on two ladies in The Italian Stallion. Jason Mewes droops out with clear intention in Zack and Miri Make a Porno. Leonardo DiCaprio is facedown with peen and balls out in Total Eclipse.
Matthew McConaughey dangles between the cheeks in Dallas Buyers Club. Michael Fassbender shows a quick behind view of penis and balls in Shame. Joe Dallesandro gives lengthy rear ballsack exposure in Flesh. Woody Harrelson flashes balls as he enters a sexy hot tub in The People vs. Larry Flynt.
Jason Segel crouches down naked and gives a hint of balls in Forgetting Sarah Marshall. Nikolaj Coster-Waldau exposes shadowy rear balls in Game of Thrones. Mateusz Banasiuk flops out with his girl in Floating Skyscrapers. Martin Compston and Eddie Marsan show dual-backsack in The Disappearance of Alice Creed. Lars Rudolph shows outdoor balls and more in Gold. Benjamin Dickinson lets the sack loose while entering the bathtub in First Winter. Martin Brambach dangles out as he climbs atop a trailer in Barefoot to the Neck. Trey McCurley's balls are briefly visible in a mirror in Hot Guys with Guns. Daniel Leza poses nude and hangs down in Delta of Venus. Michael Rooker shows the slightest hint of backsack as he drops his towel in Mallrats.
We hope you'll enjoy these tasty treats with TWO cherries on top!