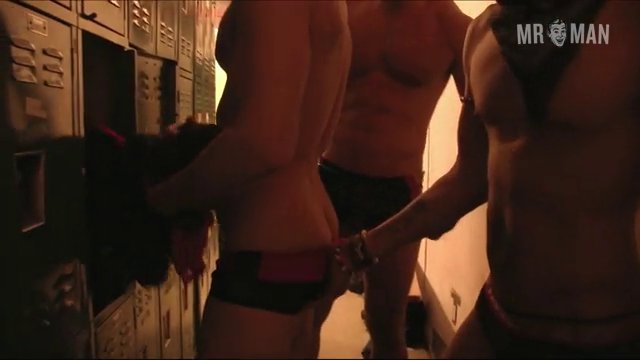 Description
Who can resist sinking their hands into the meaty backside of some hunk? No one. While you can't just grope a random guy walking down the street, you can let your imagination go on a journey as you watch some celebrity fellows get their backsides pinched. Skinjoy!
Things heat up in the shower when John Daniels bares it all during a steamy hook-up in Black Shampoo. It wouldn't be a pool party unless Rick Rossovich revealed his rump while humping his lady in Tropical Heat. The club heats up, thanks to some cheek-humping by Tyson Beckford in Addicted. John C. Reilly teams up with a butt double during a fight with a chick in Walk Hard: The Dewey Cox Story. Sharon Leal gets some loving from Boris Kodjoe as we get a look at his ass in Addicted. Matthew Camp leads a locker room full of hunks in Getting Go. William Levy ravishes his chick on top of a car in Addicted. You want to see a real hunk hanging out in bed? Check out Joe Dallesandro in Flesh for Frankenstein. Felipe Pinto shows his buns but sports a prosthetic while banging his lady friend in Young and Wild. Who knew semi-basic cable could provide a lovely butt shot from Kenny Johnson in Saving Grace. It's a horror film, but we're far from scared, especially when Michael Graziadei is showing ass in Boogeyman 2. Heads or Tails gives us the latter from Roy Dupuis as he has some sweet sex with a chick. Anthony Edridge shows bunnage while licking his lady's box in The Big Swap. Finally, Steven Kean Mathews proves that he has the best butt as he fornicates in the outdoors in Young Lady Chatterley II.
These butt grabbing scenes will have you grabbing your privates!