Aussie actor Jesse Spencer is on fire as a star in Chicago Fire (2012). He recently confessed to the Watch With Us podcast that while he loves his character, he'd really love to see his character have a single chapter on the show.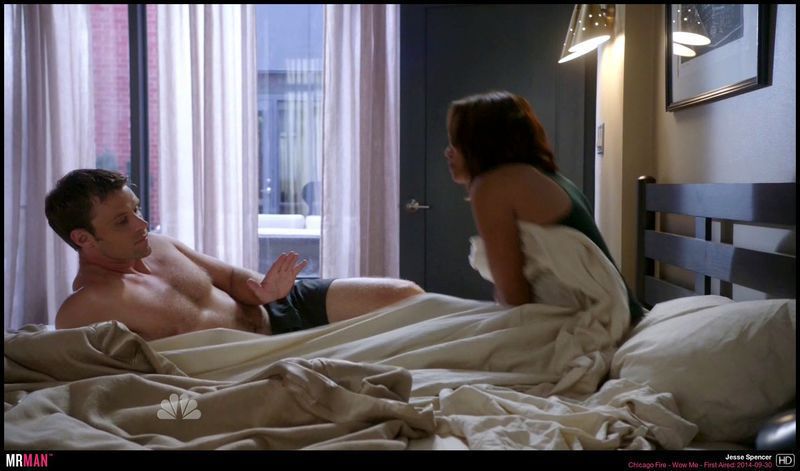 He obviously wants to play the field...but on TV. We wouldn't mind seeing that because it would mean watching Jesse undress and hook up. Maybe he'd have even more shower sex?
It would hopefully mean seeing his ass like we did in the movie Death in Holy Orders (2003) and a lot more of Jesse in and out of his underwear.