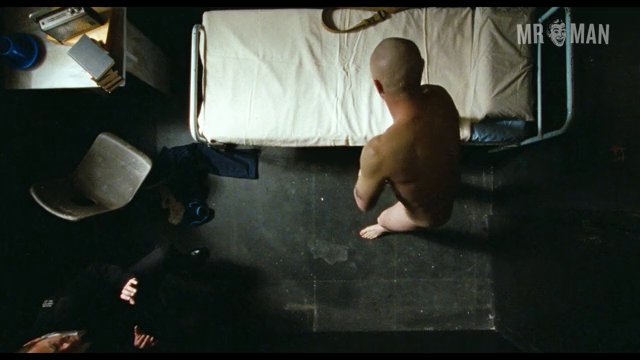 Description
It's going to be a marvelous Movember. Take a ride!
We love Hollywood hunks that are man enough to grow a moustache. There's nothing more sexy and manly than a thick moustache on a hunk's face. So sit back, lube up, and go for a memorable moustache ride through a plethora of scenes revolving around a dude with some fur under his nose. Enjoy!
Tom Hardy sports a vintage stache in Bronson; You'll want a milk mustache from a completely nude Jude; Put on your thinking stache and watch Shia La Beouf's beef stick in this artsy scene; Jonathan Tucker's pucker and sack will have you Kingdom coming; Mustached national treasure Tom Selleck gets naked in the locker room; Clive Owen looks rugged and handsome while he gets steamy with his gal in Hemingway & Gellhorn; Brad Pitt is furry and fine in Kalifornia; Donald Sutherland shows some butt and pubes in Don't Look Now; Nicolas Cage flashes some peen in Zandalee; Margot at the Wedding gave us a good look at Jack Black in his undies; Leonardo DiCaprio is bare-assed and mad in The Aviator; Sean Connery is shirtless during a futuristic moment in Zardoz; Michael Shannon and James Franco get erotic in The Broken Tower; 50 Cent and Terrence Howard spend some time in the shower; Tom Cruise looks hot in Born on the Fourth of July; Otto Sanchez and Christopher Rivera show butt and dink in Oz; Sacha Baron Cohen rocks a Baywatch-type of bikini in Borat; Diego Luna shows butt, balls, and penis in The Night Buffalo; In Cruising, Henry Baker Judd sports a jock strap; Carl Weathers is buff and sexy in Action Jackson; Clarence Williams III and Danny Trejo show their butts while surrounded by a ton of cocks in Against the Wall; Sam Elliott sports a Speedo in Lifeguard; and Sylvester Stallone and Hulk Hogan are hunky specimens in Rocky III.
Did you guys see the moustaches? Yeah, neither did we. We were too busy looking at the good parts!