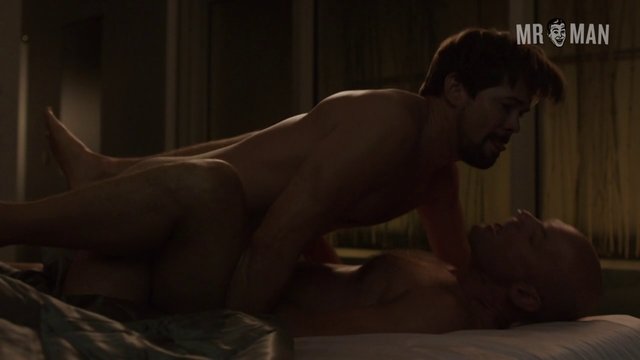 Description
Gay actors show some manly love, both on and offscreen. These studly stars are out and proud!
We really love, adore and look up to these brave boys that openly wave their rainbow flag on the big screen and the boob tube. Take a gander at these scenes of openly gay actors doing their thing on film.
Get the pause button at the ready when NPH meets a bloody end, and reveals his cock, in Gone Girl! Zachary Quinto shows off in his latex in American Horror Story. Alan Cumming will have you…going crazy when you see his crank and ass in Titus. Matt Bomer and Mark Ruffalo get hot and heavy, with Matt baring his butt, in The Normal Heart. Kenneth Anger gets shirtless and artsy during an abusive scene from Fireworks. Jonathan Groff and an ass-showing Russell Tovey get busy on Looking. Chris Salvatore goes full frontal in Eating Out: All You Can Eat. Matt Bomer rocks the stripper stage in Magic Mike. No One Lives gives us full moon from Luke Evans. Neil Patrick Harris catches some rays on How I Met Your Mother. Rupert Everett delivers his package in Cemetery Man. Jim Parsons drops his pants on The Big Bang Theory. Richard Hatch shows off his body in the fart-filled Another Gay Movie. Will Young gives a full frontal performance in Mrs Henderson Presents. Udo Kier has some fun in My Own Private Idaho. Derek Jacobi enjoys some fun in Love Is the Devil: Study for a Portrait of Francis Bacon. Randy Harrison gets his humping on in Queer as Folk. Stephen Fry attempts to give his gal a good time in The Discovery of Heaven. Darryl Stephens takes part in a spanking in Another Gay Movie. Wilson Cruz strips down in Coffee Date. John Cameron Mitchell goes butt out during a stroll in Hedwig and the Angry Inch. Colton Ford gets sticky in a threesome in Another Gay Sequel: Gays Gone Wild! Ben Whishaw lounges in a bathtub in Brideshead Revisited.