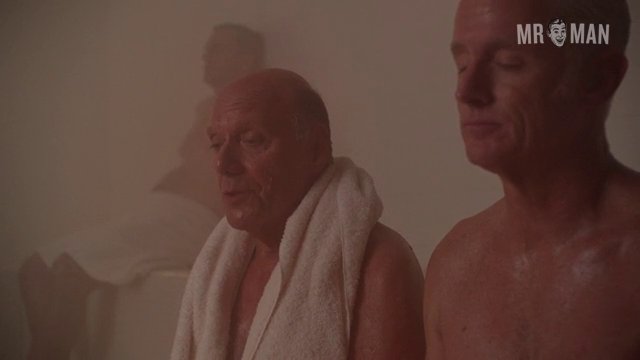 Description
Manly and mature, these sexy guys refuse to dye!
Who doesn't love a silver fox? There's something extremely handsome and attractive about a man that forgoes the urge to dye his graying hair and let his maturity, wisdom and sexiness shine. Mr. Man thought he'd take this moment to showcase those actors that have gone gray.
George Clooney models his white boxers before shucking them in Out of Sight. Jeff Bridges shows some ass during an outdoor shower in The Door in the Floor. Jack Nicholson gives a peek of butt in Something's Gotta Give. Kevin Costner burns photos in the nude in Mr. Brooks. Robert DeNiro goes shirtless in The Big Wedding. Robin Williams shows his peen and package as he goes for a skinny dip in World's Greatest Dad. Antonio Banderas bangs his girlie in The Skin I Live In. Alec Baldwin shows off his hairy chest in It's Complicated. Ray Liotta bares butt on the beach in Powder Blue. Sam Elliott shows a patch of pubes in Road House. Dermont Mulroney goes full-flopping peen in Inhale. Anthony Hopkins flashes brief butt as he stands up in the tub in Titus. Dennis Quaid moons his partygoers in In Good Company. Dennis Hopper goes full frontal in Carried Away. Kirk Douglas bares butt and some pubes in Saturn 3. Michael Douglas flaunts his ass as he walks to the shitter in Basic Instinct. Jeremy Irons goes flopping-ly full frontal in Damage. Kevin Kline bulges out in his tighty whities. Scott Glenn does some old-fashioned work outs in The Right Stuff. Stephen Moore and Lee Whitlock share a full frontal moment with an invasive policeman in Under Suspicion.